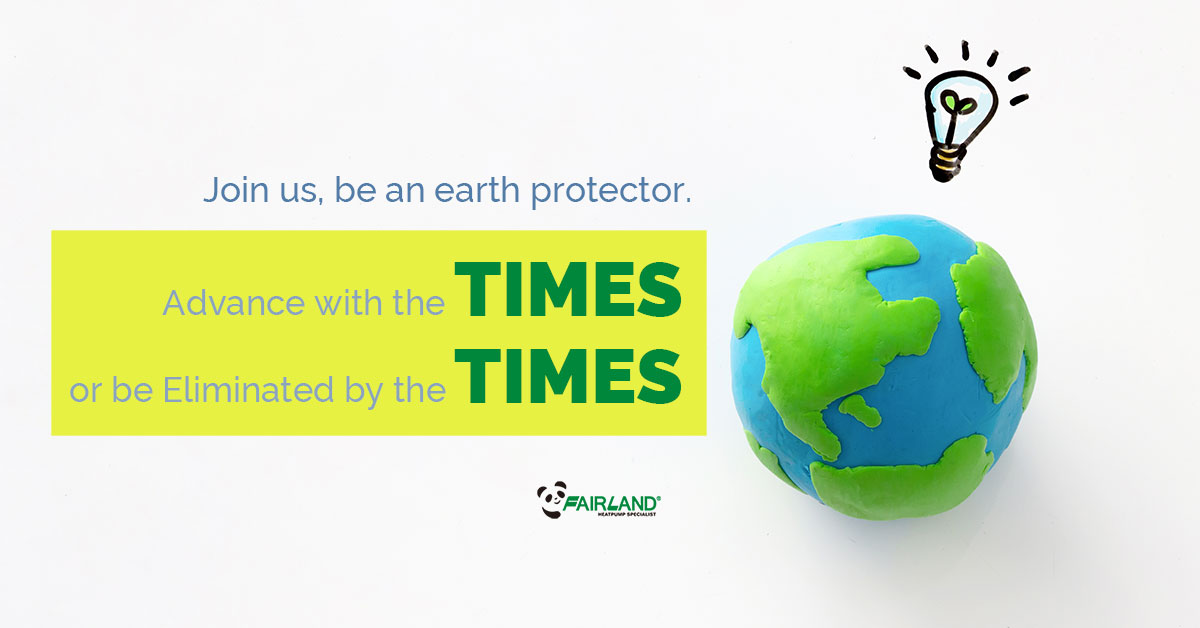 Have you ever noticed the environment is different from the time when you are little? And have you even cared the death of birds is increasing and there are no more crip outside?
We all know global warming is already an immutable fact, but at least we could do something, for example, using inverter heat pump might help, which is energy-saving and with high capacity.
There is a well-known saying – "Out with the old, in with the new". It is no doubt that the development of inverter heat pump is an inevitable tendency.
According to the International Energy Agency, the sector of CO
2
is expanding, using the inverter heat pump not only helps reduce the global warming potential, but also save money for each family.
Who thinks a friendly neighborhood is not important for us?
Who wants to live in a noisy environment?
Who wants to pay a lot in electric bill?
The world is changing, the market demands are updating. Let's see the change in some countries.
Europe holds a major share of the frequency converters market. In 2016, there were only two enterprises displaying inverter heat pumps at Lyon Show. But two years later, it increased to 67 enterprises displayed inverter HP!
North America and Asia-Pacific went after Europe, with the rising demand of the frequency converters HP. Additionally, some countries such as the U.K. and Germany are expected to enhance the market for frequency converters in the forecasted period in this market.
The market share of some developing countries, such as India and South Africa are expected to grow owing to increasing awareness to reduce air and noise pollution.
In case you are the last being forced to change, you have to be aware of the earth demands at this moment.
Join us, be an earth protector.