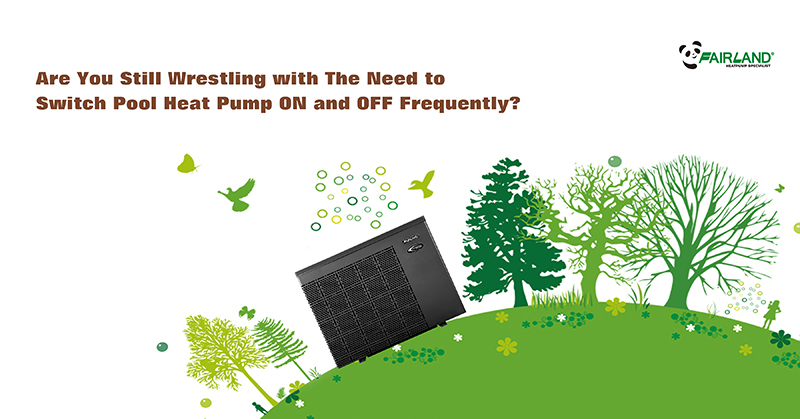 Heating your pool can be a pretty massive expense. But with high efficient Full-inverter pool heat pump, there will be no problem at all. Plus, you can significantly lower your annual operating costs.
However, if used improperly, it probably won't save as much energy and money as you expected. Have you ever had a concern like this:
Do we save more money by turning our pool heat pump on and off?
Is it cheaper to leave pool heat pump running all the swimming season?
Don't worry, let's take a look at this video first.
It is a story of Billy and Mart. Both of them have a Full-inverter pool heat pump, but they use it in a totally different way.
Billy is always busy turning on and off the Full-inverter HP every day, because he is so afraid of wasting energy. But Mart only turns on the Full-inverter HP at the beginning. He keeps it running during the swimming season and turns it off in winter.
At the end of the swimming season, do you know what happened? Billy spent 4 times as much money as Mart! Well, how come? It should save more money by turning it off if not using, why is it not as what we thought?
Take it easy. Let's look at the energy consumption.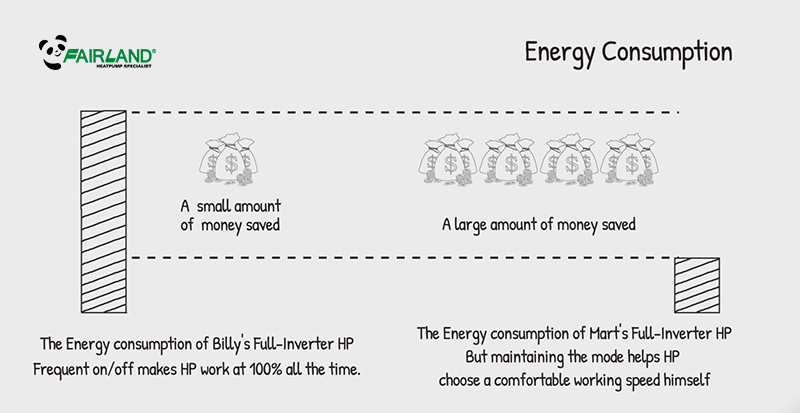 Billy's Full-inverter pool heat pump is frequently on/off, which makes it working at 100% all the time. Energy consumption also increases. In this way, just a small amount of money is saved.
Mart's Full-inverter pool heat pump maintains the mode during the whole swimming season, which helps it choose a comfortable working speed running itself. Energy consumption is greatly reduced. That's why a large amount of money is saved.
So, don't be a silly Billy, just be a smart Mart. A penny saved is a penny earned. Spend less time and money, enjoy your leisure life. Fairland just makes life easier.
If you would like to learn more about the operating principle of Fairland Original Full-inverter technology, please visit

Unique Technology

. You can find the suitable Full-inverter pool heat pump for your pool on

Products

, residential and commercial use are for your options. Or talk to our sales team directly, send your inquiry to sales@fairland.com.cn today.