In most parts of the world, solar photovoltaic power is becoming the new lowest-cost option for electricity generation. Solar photovoltaic generation increased by a record 179 TWh in 2021, according to data published by the International Energy Agency (IEA), representing a 22% increase over 2020. Over the past decade alone, solar energy in the United States has experienced an average annual growth rate of 33%. There is now more than 135 gigawatts (GW) of installed solar capacity across the United States, enough to power 23 million homes.

If you want to install a new solar PV system at your house, what type of solar equipment do you need? At a minimum, you will need solar panels, a solar inverter, a rack to hold all the components, and possibly an intelligent energy storage system. In this article, we will share the most basic knowledge about solar systems and provide advice to help you choose the best piece of solar gear.
What Is A Solar Panel Inverter?
A solar panel inverter (or solar inverter) is a power inverter that converts the direct current (DC) electricity generated by solar panels into alternating current (AC) electricity. In a solar PV system, the inverter for solar panels is essentially the gateway between the panels and the home. As solar panels produce DC power, while most household appliances require AC power, any electricity generated by the solar panels must pass through the inverter.
What Does An Inverter Do In A Solar Panel System?
The solar inverter serves as an intermediary, converting all DC power into AC power to safely power the house. The solar panel inverter is one of the most vital devices in a solar-powered system. If a few solar panels stop working, the rest will continue to work. However, if the solar inverter breaks down, it will scrap the entire solar system. Without an inverter, even the best solar panels cannot do anything. Hence, solar inverters are crucial for solar panel systems.
Should I Get Battery Storage For My Solar Energy System?
Yes, you should. Investing in a high-quality solar battery storage system will help you reduce your reliance on the grid and lower your energy bills. The solar energy storage system allows you to collect excess solar energy not being used and store it for later use. For example, the stored energy can be used later for peak usage hours or as a backup power source during power outages. Solar energy storage systems typically include batteries, inverters, charge controllers, and supporting equipment.
Today, solar systems with energy storage have become a trendy alternative for many homeowners. With the growing awareness about the benefits of renewable energy and the energy pressure from rising electricity costs, there is a desire to provide reliable, efficient, and cost-effective energy for homes and outdoor gardens. Such a combination of solar + energy storage allows their solar panels to provide power at night, during power outages, or even in adverse weather. Some solar storage systems utilize advanced hybrid inverters that operate without grid support.
One good example is the
InverX® solar energy storage system from Fairland
. As the first free energy outdoor solution, the system has an intelligent hybrid inverter and a high-voltage scalable battery pack. The storage of the InverX® solar energy storage system enables on-demand use to lessen the reliance of outdoor garden appliances on the grid. When the grid goes down, you can still power your garden appliances. The InverX® solar energy storage system provides 100% priority power to the garden. You can store the generated clean energy for use at any time, such as daytime for your garden and nighttime for your home, and you may customize the electricity usage mode to fit your demands. The InverX® solar energy storage system is a one-package solar solution for a zero-carbon future, assuring that homeowners reduce long-term energy costs while minimizing their carbon footprint.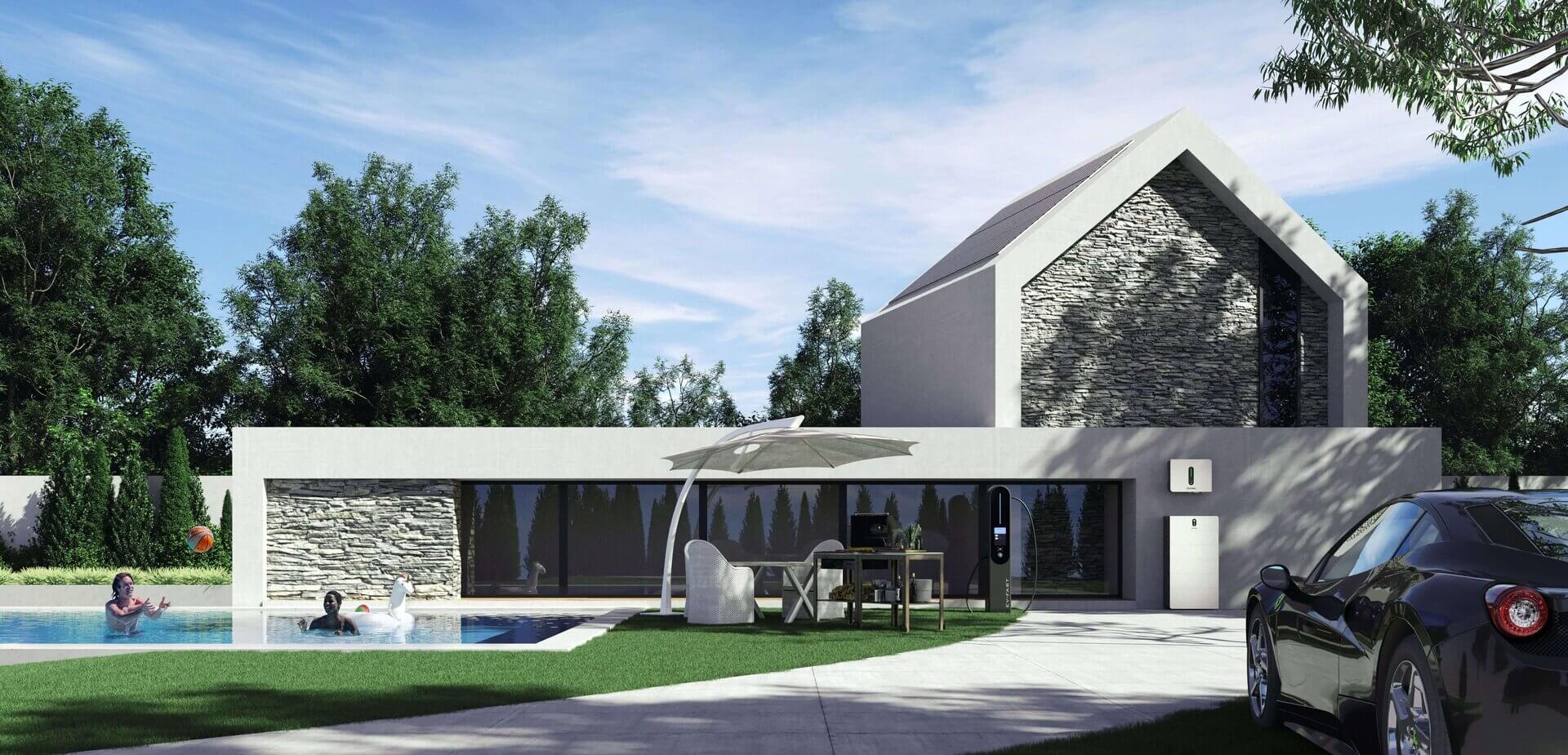 Final Words
As the energy crisis in Europe has heated up in recent years, more and more homeowners require installing solar power systems with battery storage. While this portfolio is relatively new, the Solar Energy Industries Association® (SEIA) anticipates substantial growth over the following five years. By 2025, new solar systems paired with energy storage will be more than 29%, compared to less than 11% in 2021.
However, it has yet to fully realize the potential of solar energy as a clean energy source. Solar equipment suppliers still need technological advances and innovative market solutions to improve efficiency and reduce costs. As a unique
china pool heat pump
manufacturer with self-developed technologies, Fairland refines the industry standard iteratively with its intelligent iGarden innovations. As early as 2011, Fairland was the first to develop Full-inverter technology, leading the global market trend of
inverter swimming pool heat pump
. From the Full-inverter pool heat pump and TurboSilence® Full-inverter pool heat pump to
wireless pool cleaner
and
InverX® solar energy storage system
, Fairland never rests on its R&D and innovation of inverter technology for over two decades and keeps progressing through multiple iterations. To date, Fairland has the best quality solar inverters in the industry. Fairland is always committed to providing the best solutions for families who desire an artificially intelligent outdoor life at any moment. The InverX® solar energy storage system offers an independent power supply to enable energy freedom, making it the ideal green energy solution for outdoor appliances. Fairland believes that Technology Innovates Outdoor Life. Talk to Team Fairland if you want to explore the new experience of a zero-carbon outdoor garden.