The year 2023 has witnessed a series of actions and tech breakthroughs of Fairland that built on our commitment to the 'iGarden' vision and brought new eco-innovations that enrich people's 4 seasons of living experience outdoors.
As a sustainable, connected, and more experiential swimming pool is highlighted, outdoor technologies are the foremost way to tackle challenges of the environment and energy, also believed to lead to greener growth in the following years.
During Piscina & Wellness Barcelona 2023 from 27-30 November, Fairland will bring our network of professional teams, global customers, business and media partners into the exciting actions by launching the '100% Green iGarden' lineups at Booth H2D72.
The Record-Breaker, The Value-Creator
With Fairland's relentless devotion to outdoor living, the record-breaking tech products will continue to ensure the high-value performance of both partners and the industry.
The iGarden lineups incorporate energy efficiency, intelligence, and renewable energy solutions, all of which not only extend people's desirable smart home experiences to backyards in the most sustainable way but also bring that beyond the limits.
The X20 inverter pool heat pump creates a new standard of COP 20 for the pool industry and shows that energy management of pool systems can also be easy and fun. Regarding most power billing appliances, the original TurboSilence tech based on the Full-inverter system redefined the energy efficiency of pool heat pumps, allowing people to enjoy cozy but low-carbon heated pools throughout all seasons.
Besides, the X20 pool robot pool has once more pushed the boundaries of power efficiency with up to 20 hours of endurance on every charge. The evolving Full-inverter technology is reinventing the duration performance of robotic pool cleaners, thereby automating pool maintenance without manual labor.
A picture of 100% Green iGarden living is taking shape. The new launch of the InverX solar energy storage system this year has found its way to make your backyard a nearly zero energy system.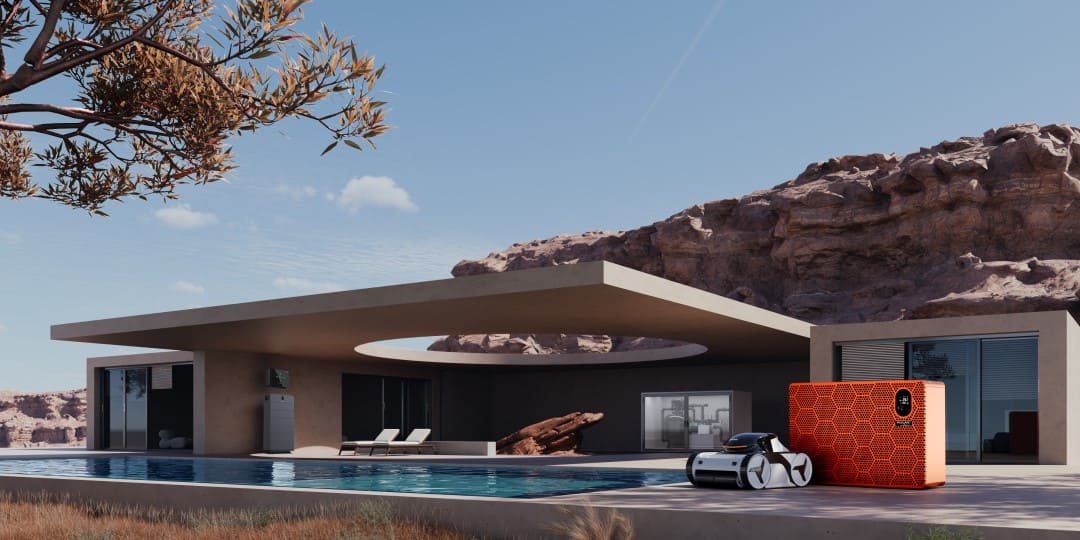 All Green, All Partners
The exploration of outdoor technology of Fairland and the industry will never stop your imagination of the coexistence of natural beauty and intelligent household life.
Next, the green enjoyment brought by all energy-saving devices of backyard pools can be more seamless and intelligent with the iGarden Automation Control and the solar energy storage system accessible to backyard appliances.
Adhering to the "All Green, All Partners" philosophy, Fairland believes sustainable green technological innovations and strong partnerships are essential for brand and market development. During Piscina & Wellness Barcelona 2023, the Fairland team will be ready to help you know the best of the 100% Green iGarden solutions. Find us at booth H2D72, see you there!
Feel free to contact us for any further information through
sales@fairland.com.cn