The swimming pool industry has been growing steadily over the past 10 years. But the Pandemic sweeping the globe has radically changed that consistency. It brought the world to a halt for a time and created an increasing demand for backyard pools and pool equipment like pool heat pumps and filters. As people spending more time at home, swimming has been the best way of fitness + entertainment.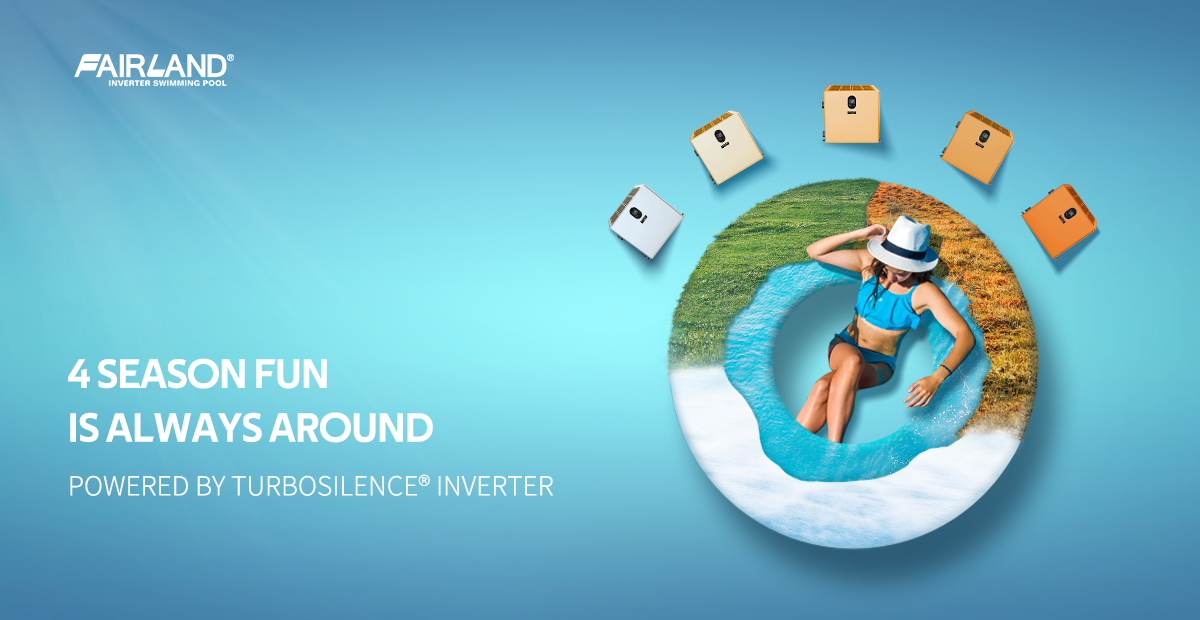 A boom in demand for pools
While being unable to travel abroad during the global pandemic, homeowners opt to invest in installing a pool rather than taking a holiday, and swimming pools have become the best investment. According to the data released by FPP, this summer, nearly 3 million private swimming pools will meet the swimming needs of the French, which is an increase of about 197,000 swimming pools compared to 2020!
Meanwhile, the evolution and application of inverter pool heat pumps, while improving the swimming experience, further boosts the growth of market demand. Inverter pool heat pumps break the limitation of swimming from only summer entertainment to a continuous 4-season event.
Since 2020, Fairland, as the inventor of the first Full-inverter pool heat pump globally, has grandly launched "TS+TB" solution (TurboSilence® Inverter tech and Think Bigger) for a better 4 Season Swimming experience, in order to maximize "Ultimate Customer Experience" with innovative technology and the advanced concept.
A new swimming experience by Fairland TS+TB solution
TurboSilence® Inverter technology is an innovative breakthrough upon Full-inverter that greatly enhances the capability of inverter pool heat pumps. With its outstanding performance of 15 times quieter and 3 times energy saving, a bigger model of INVERX pool heat pump is still capable to maintain high COP and low energy consumption, even on cold days as low as -15℃. Unrestricted by climate change, the swimming season is extended to four seasons, so is the happy time of water fun with family and friends.
A brilliant future outlook with partners
Fueled by the development of pool heat pump technology, folks' interest for 4 season swimming and better pool life sparks. Fairland takes the lead to unveil the new experience of 4 Season Swimming, and redefines a high standard for pool heating. Nowadays, a pool heat pump plays a pivotal role in helping to extend the hours of using pools, as well as all pool equipment and accessories. When pool business develops into a 4-season business, a surge in business is an inevitable trend. As Technavio predicted, the swimming pool market size is expected to grow by USD 3.56 billion and record a CAGR of 2.29% during 2020-2024. Fairland would like to welcome challenges with every partner, let's create a 4-season booming business together.