Today, the ongoing energy crisis has been a heavy blow to the swimming pool industry. Power costs are soaring high across Europe, leaving many public swimming pools having to lower their water temperatures, change their opening hours, or close them entirely for lack of funds. It is a challenge for all pool professionals. However, it virtually unlocks the door to innovative, sustainable development solutions.
Sustainable Solution to the Energy Crisis
Solar energy storage systems for outdoor gardens are receiving increasing attention as one potential solution to the energy crisis. Sweeping climate legislation worldwide, including in the United States and the European Union, will significantly boost energy storage installations globally. According to the European Solar Rooftops Initiative, the EU will make the installation of rooftop solar energy compulsory for all new residential buildings by 2029. By 2030, BloombergNEF predicts that the capacity of energy storage systems will grow 15-fold to 411 gigawatts. As a result, more and more pool heat pump manufacturers are relocating to the household energy storage sector, especially hybrid solar systems.
Empower Smart Outdoors with Free Energy
Electric power utilization is the key to the home garden and outdoor scenes. How to solve the core technology of energy storage and battery? Inspired by this demand, swimming pool heat pump manufacturer Fairland launched the iGarden™ Solar Energy Storage System, the first free energy outdoor solution. Empowered by the hybrid inverter and high voltage scalable battery, the iGarden™ Solar Energy Storage System delivers maximum efficiency of up to 98.2%. A backup power supply is available in 10 minutes to guarantee electricity supply. Delivery to the grid with a one-key switch, the iGarden™ Solar Energy Storage System helps users cope with power fluctuations.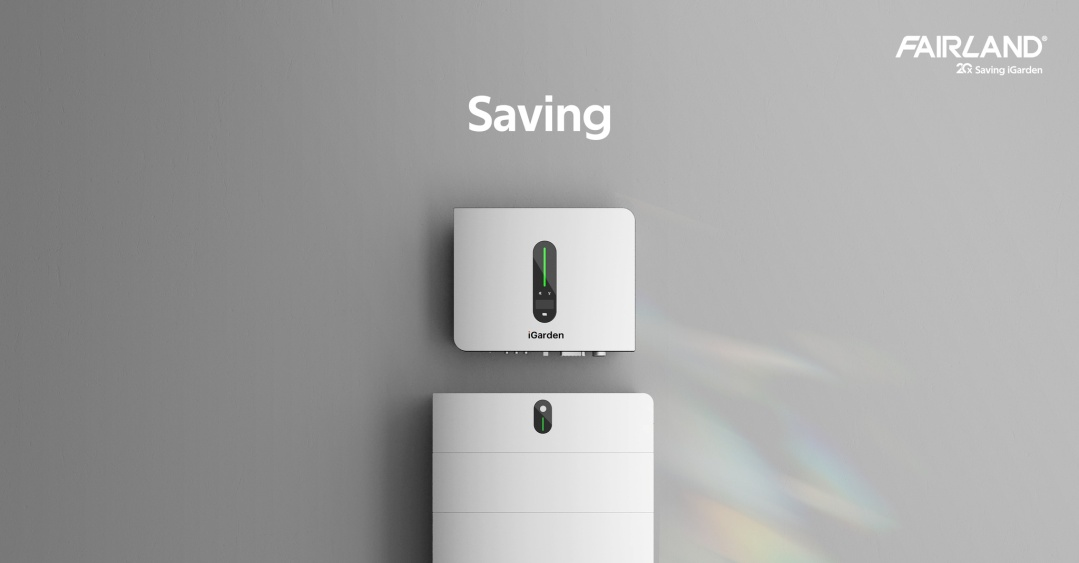 Fairland iGarden™ Solar Energy Storage System is an integrated green solution of interconnected outdoor devices, offering a full range of energy storage, usage, and efficiency support.
Additionally, to enable more connection between energy storage products and intelligent products in the garden, backyard loads such as inverter pool heat pumps, pool cleaning robots, dehumidifiers, and pool pumps can take advantage of the iGarden™ Solar Energy Storage System.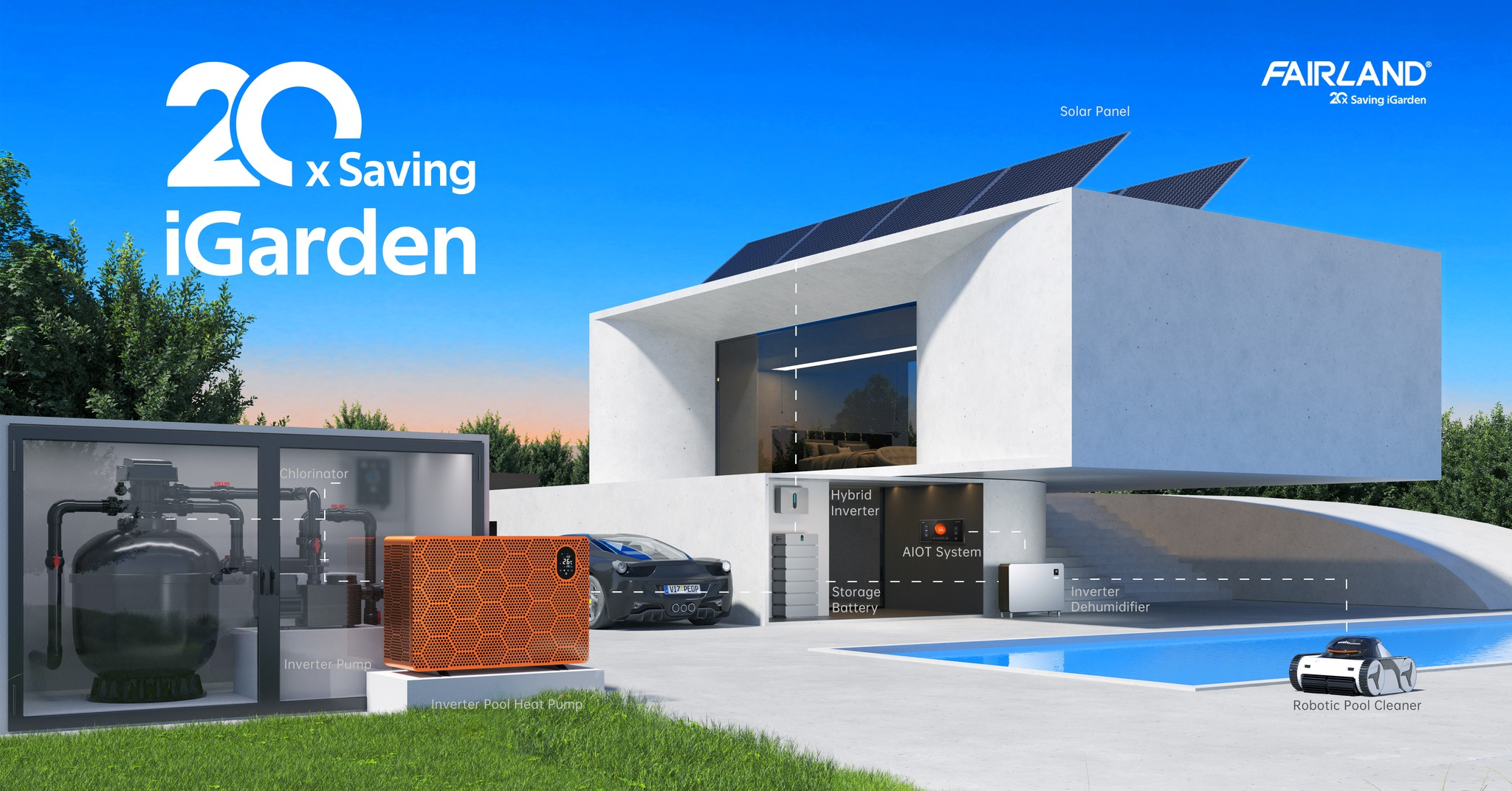 Fairland iGarden™ Solar Energy Storage System can interconnect with backyard loads such as INVERX20 inverter pool heat pumps, robotic pool cleaners, inverter dehumidifiers, and inverter pool pumps for smart savings.
The INVERX20, Fairland's most energy-efficient pool heat pump series, is one of the backyard loads that can interconnect with the iGarden™ Solar Energy Storage System. Fairland TurboSilence Full-inverter technology furthers the 20x energy savings of backyard loads, while the Solar Energy Storage System provides users with an independent power station. The two intelligent combinations offer a fully integrated smart experience for a new home garden as much as a seamless upgrade to an existing one. Relying on Fairland's self-developed AIoT intelligent cloud system, the iGarden™ Solar Energy Storage System realizes the smart lifestyle of everything in hand, which is easier to use and more energy-saving.
Explore 20x Saving iGarden at Piscine Global Europe 2022
This October, Fairland officially opened the Outdoor New Energy R&D Center. From intelligent and energy-saving inverter technology to clean energy manufacturing and storage, Fairland will continue to focus on smart outdoor products and energy storage platforms. Welcome to join Fairland at booth 5E68 during Piscine Global Europe on 15-18 November in Lyon, France. Fairland is all set to premiere the latest innovations at the show. Get your free badge now: https://pass.piscine-global-europe.com/en/visitor.htm/?Deconnect=Y&codePromo=ELENC