Exhibition Name: Piscina & Wellness Barcelona 2019
Date: 15-18th October 2019
Venue: Global Aquatic Exhibition, Barcelona, Spain
Stand No.: D512, Hall 2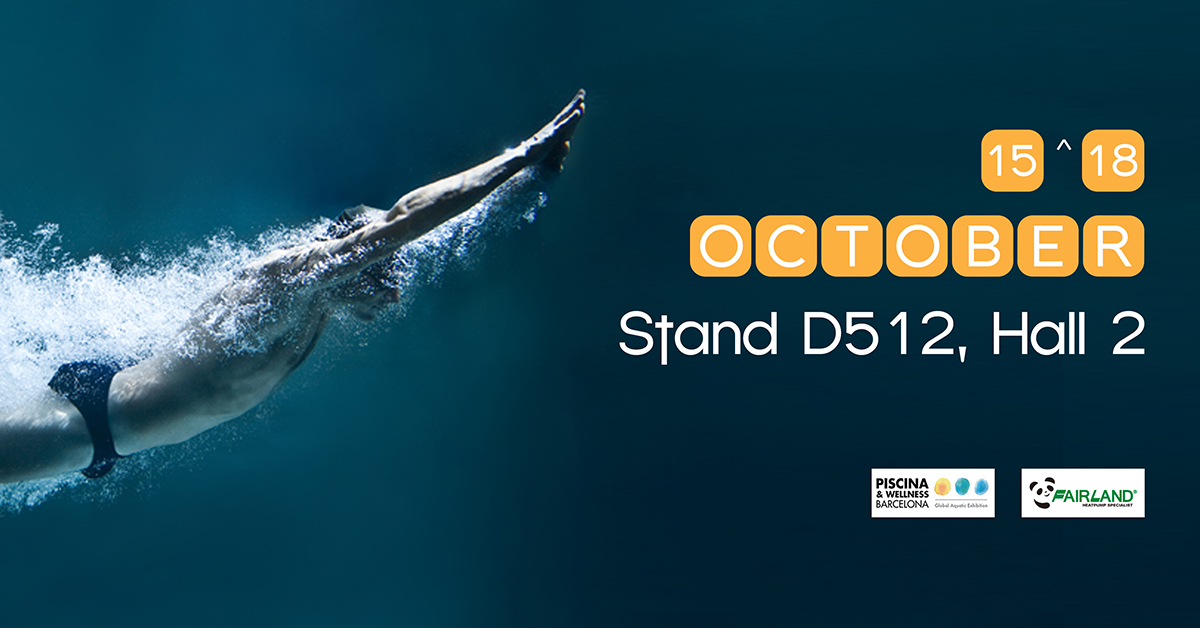 Piscina & Wellness Barcelona, as the leading fair in Spain and one of the most important & essential events at the European fair, is the industry's largest showcase of products and solutions for residential swimming pools, wellness and public swimming pools (sports and recreational facilities). This year, there will be two halls to satisfy all the growth expectations in the Gran Via Exhibition Centre.
As a pool heat pump specialist focusing on the best pool heating solution, Fairland has continually invested in technology and innovation for two decades. It successfully led the global inverter pool heat pump trend in pool industry. Every year, Fairland brings new products or new technology to the pool industry at the show. This year is with no exception as well.
A brand new lineup named Inver-X series will make world debut in Piscina & Wellness Barcelona.
They are INVER-X VERTICAL and INVER-X HORIZONTAL pool heat pumps with patent issued by EUIPO. Powered by the new TurboSilence Technology, they can generate extra 20% heating capacity to boost the heating speed with one button!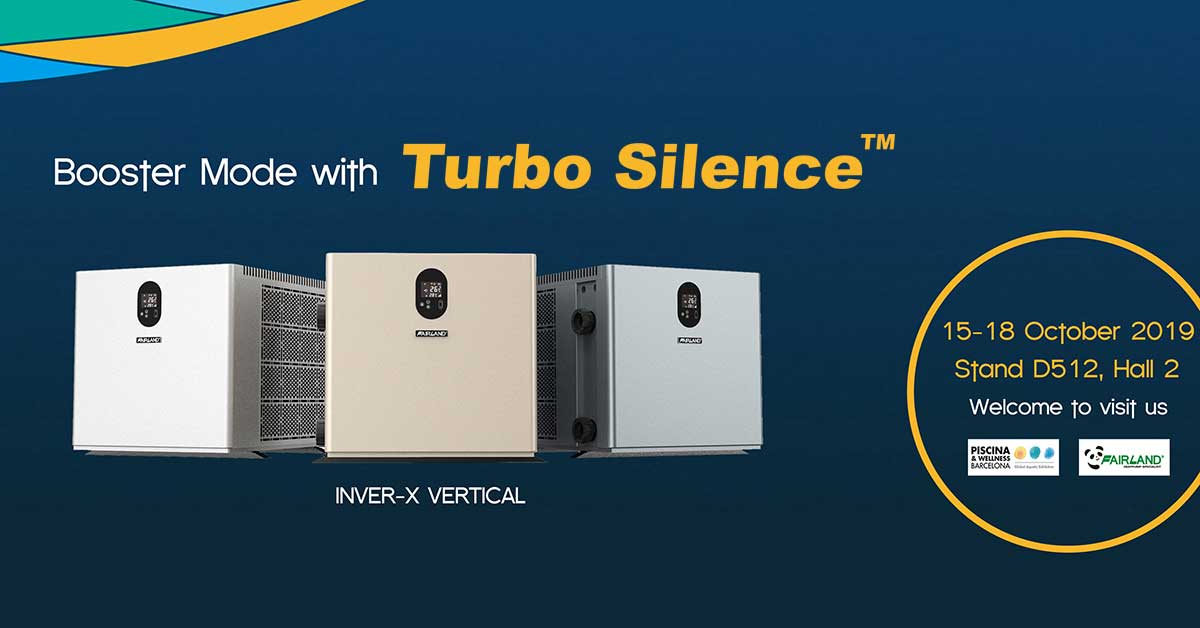 You may wonder: What is TurboSilence Technology? Does it better than Full-inverter? What's special about Inver-X series? How can it manage to heat rapidly with one button?... Don't worry, now you can get the answers to all these questions.
Welcome to meet us at stand D512 in Hall 2 from 15-18 Oct 2019.
It will be a golden opportunity to see such innovative pool products face to face.
And INVER-X VERTICAL will be exhibited in the Novedades hall at the main entrance of the congress.
We are sure you will be amazed again by Fairland. Join us to discover Inver-X series and TurboSilence Technology! See you in Barcelona, Spain!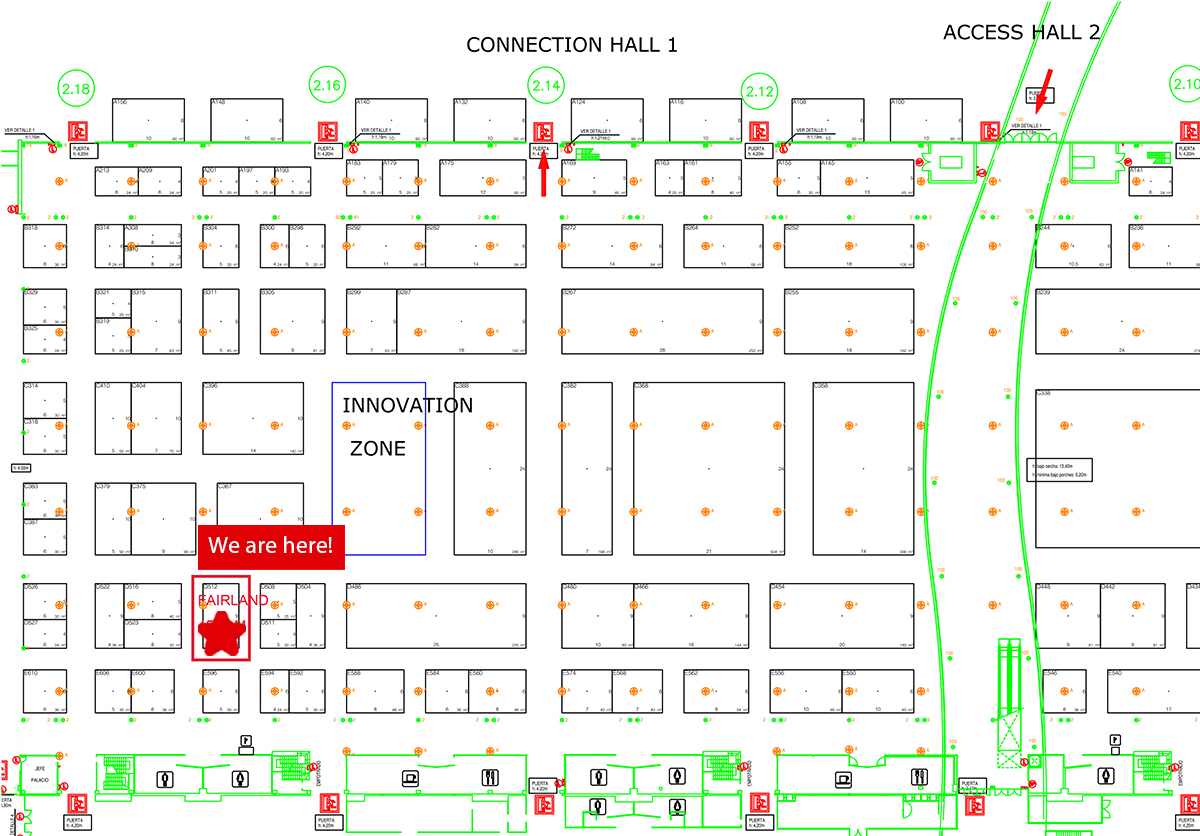 For more information about Fairland Inver-X Series Pool Heat Pumps, please visit
Fairland Inver-X Series with Patent, Power to Enjoy More
. Or stay connected with us on
LinkedIn
,
Facebook
and
Twitter
, get all the updates of what's new in Fairland.