● Active market feedback from global partners, and end-users, they gave unanimous praise on INVERX manufactured by Fairland pool heater company
●
INVERX swiming pool heat pump garnered Gold Winner of Sustainable Product Award and Awards of Excellence 2020 National by SPASA Australia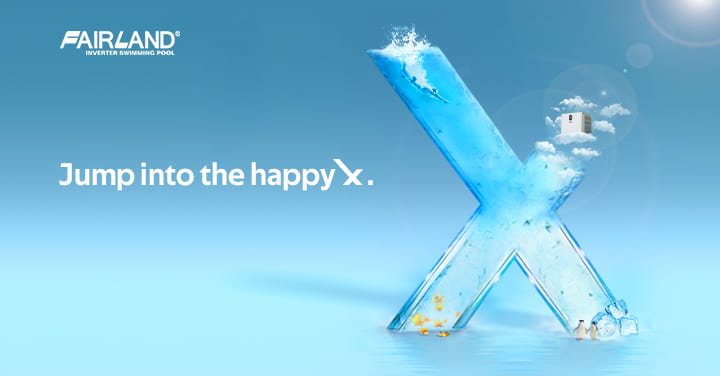 China pool heater company established in 1999, Fairland, aiming to be the technology visionary on inverter pool heat pumps among all wholesale pool heaters, has made many breakthroughs in core technologies over the past 20 years through incessant
improvement. From Full-inverter technology to TurboSilence® Inverter technology, the technological leaps made by Fairland pool heater company have surprised the pool industry time and time again.

Unprecedented Pre-Sale Boom for INVERX

INVERX swimming pool heat pump, powered by TurboSilence® Inverter technology, was debuted in Piscina & Wellness Barcelona 2019. Soon, it became a trending topic across the industry. In March 2020, INVERX was officially in mass production. The pre-sale of INVERX sold out immediately when trial orders came into the market for the first time.

Widespread Praise from Global Brand Agents: "It Is Incredible"

Unexpectedly low noise levels, features like Turbo mode for heating faster, are highly appreciated by many brand agents such as SCP, Pollet Pool Group, etc. They actively promoted INVERX pool heat pump and released new product news about INVERX in French-language media L'activité PISCINE and Piscinespro.

Aquapolis, the top 1 pool heater distributor in the Ukraine and Russian market, tested INVERX at their corporate pool party. They loved INVERX's heating efficiency and were amazed by TurboSilence® Inverter technology: In general, I really like the pool heat pump. Regarding work, I can say that it heats well, we were able to heat water from 25 to 30 degrees in 1 day and have a wonderful time!

Béla Simon, the Managing Director of Aquashop in Hungary, even tested INVERX himself at his home pool. The powerful TURBO feature and SILENCE performance have made a profound good impression on him. As early as last December, the Aquashop team has run a winter test with INVERX: The result is amazing!!! Pool water temperature is 30 Celsius, outside air temperature is -7.8(Celsius), and the pool heat pump is still running. (Click HERE to watch the test video
)

The test results confirmed that INVERX pool heat pump only used 50 hours to heat up to set temperature. It is a very peaceful running environment for Smart mode and Silence mode. Even under Turbo mode until 104%-106% capacity, no compressor noise be heard even at the closest range. This positive feedback has further corroborated INVERX's superior performance on quiet and fast heating under extreme weather. Simon conducted training on INVERX pool heat pump in person at their 5th Customer Event, sharing his personal experience on INVERX, and had a terrific response.

High Recognition from End-Users: "It Was Worth the Wait"

Not only pool heater distributors but also end-users have very positive feedback about INVERX. A pool owner from Switzerland expressed his love for INVERX pool heat pump without hesitation, even after a long wait for the final delivery: And I must say, it was worth the wait. The pool heat pump makes a qualitatively good impression and runs very quietly. TurboSilence® Inverter tech aims to bring the unexpectedly ultimate swimming experience to pool users. And indeed, INVERX inverter heat pump did.

INVERX Awarded with Industry Recognition by SPASA Australia

In August 2020, INVERX pool heater won two significant awards from SPASA Australia within a month - Gold Winner of Sustainable Product Award and Awards of Excellence 2020 National. Winning two awards in one month fully demonstrates INVERX's popularity in the global swimming pool industry. It is inseparable from the efforts of Fairland's Australian agent Summerwave pool Heat Pumps.


Thanks to global pool heater distributors and end-users, their support and recognition are the driving force to Fairland pool heat pump company. Henceforward Fairland group will continue to deepen technological innovation and develop more new techs in its swimming pool heat pump supplies to benefit the industry and users.
More recommended articles for you:
Who Makes the Best Heat Pump System
How Long Do Pool Heat Pumps Last? (3 Tips & 3 FAQs)
What's the Difference between Inverter Heat Pump and On/Off Heat Pump
Fairland Design Inspiration: Hexagon - The most efficient shape in the nature