With the XXIV Olympic Winter Games growing closer, global citizens are enthusiastic about winter sports. Appealing as winter skiing is, it is not the only option for winter fitness. Winter swimming is also a healthy aerobic exercise. As long as you have a heated swimming pool at home, you can keep swimming in winter with great enjoyment.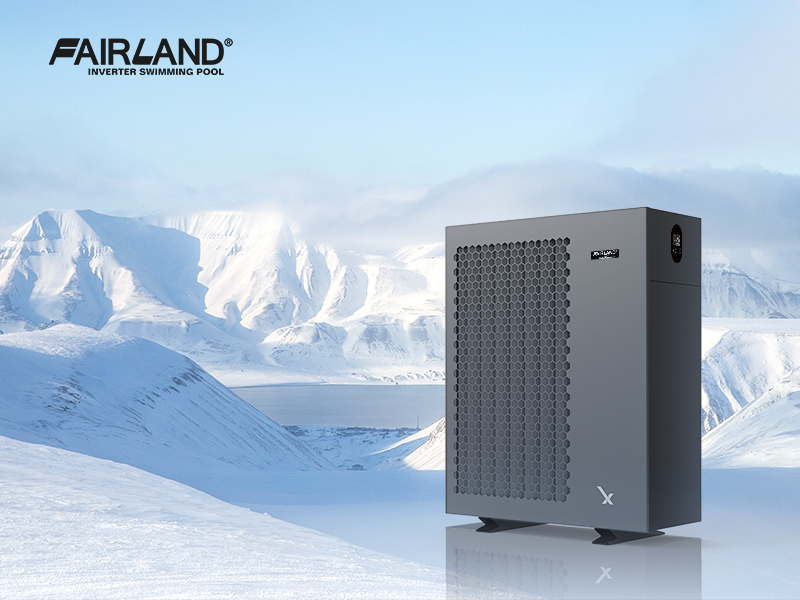 Fairland INVERX Series Pool Heat Pumps for 4 Season Swimming
Fairland INVERX series pool heat pump adapting to this trend, tailor-made for those who love swimming all year round. The INVERX series features fast heating and silent running with TurboSilence® inverter technology. Moreover, Fairland INVERX inverter pool heat pumps have both A-rank SCOP (Seasonal COP>7) and COP performance (highest 16.5 with TÜV Rheinland certified), making year-round swimming more energy-efficient and environmentally friendly.
INVERX Jumbo Conquers -25°C Severe Temperature for Enjoyable Swimming in Winters
In particular, INVERX Jumbo, which made its debut at Piscine Connect 2021, performs well in severe cold weather thanks to the combined power of TurboSilence® Inverter technology and EVI technology. Even in frigid conditions of -25°C, the INVERX Jumbo inverter pool heat pump has a maximum COP of 2.5, offering the possibility of a year-round swim workout. And the extraordinary 45°C water output makes the fitness and relaxation enjoyable in the meantime.

A Shared Future for Swimming Pool Industry
"Together for a shared future" is not just a motto for the Olympic Games. It also applies to the swimming pool industry. Fairland would like to work with global market players to create a better outdoor life with technology and extend the four-season swimming pool to outdoor entertainment. 4 Season Gym, 4 Season Fun will finally come true.

Welcome to stay connected with Fairland via email at sales@fairland.com.cn or follow Fairland on LinkedIn and Facebook for the latest updates.