This September, swimming pool heat pump manufacturer Fairland resumed its overseas training services for global partners. The first stop was South America, covering Mexico, Colombia, Peru, Chile, Uruguay, and Argentina. As this was the first overseas training service to return since the Pandemic, Fairland took it extra seriously and was well prepared.
In-person Training to Better Understand Fairland Innovations
During this training tour, the Fairland technical team conducted in-person sales and technical training for its partners, helping them better understand Fairland's inverter heat pumps for swimming pools. The team introduced the merits of Fairland's cutting-edge technologies, including the ground-breaking TurboSilence Full-inverter technology and the market-leading Full-inverter technology. They also demonstrated the unique features of Fairland innovations, particularly the remarkable performance of the most popular TurboSilence Full-inverter pool heat pump and Full-inverter pool heat pump series, as well as providing in-person tutorials on troubleshooting techniques.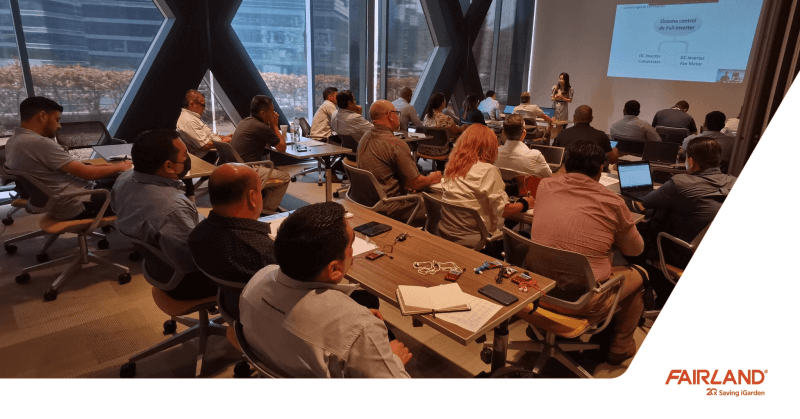 The technical team from Fairland introduced its cutting-edge technologies and the best heat pumps for swimming pools to business partners during the overseas training tour in 2022.
Face-to-face Communication to Boost Future Collaboration
Apart from providing professional training services, Fairland is more concerned with user experience and client feedback. Seeking the Ultimate Customer Experience has always been a core value of Fairland. Only by listening carefully can they discover what the clients actually demand and address their problems effectively.
It is simple to connect online these days, but being able to speak in person is the most preferred way for clients, and they were thrilled to see the Fairland team again. A lively atmosphere prevailed at the training, and the Fairland team received lots of positive feedback and suggestions. Customer satisfaction is the greatest motivation for continuous innovation. Fairland is devoted to collaborating with partners and spreading 4-season swimming fun worldwide. By redefining a new standard for inverter pool heat pumps in the global pool industry (COP20+ and up to 20 times quieter), Fairland will spare no effort in driving the industry to move forward.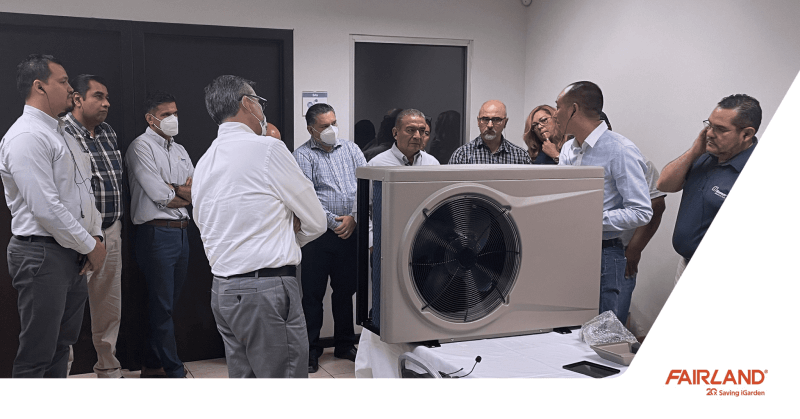 During this overseas training service tour, the technical team from Fairland provided their business partners with troubleshooting skills, listened to the customer's needs face-to-face, and helped them resolve their problems.
The overseas training services are just getting started. Fairland expects to connect with more partners and experts at the upcoming training session. The second round of the training tour is ongoing. The Fairland technical team is now providing training to partners across Europe. And the journey will continue after the Lyon show in November.
Back to the Lyon Show with New Product Line-ups
After a two-year absence from the offline pool shows, Fairland is pleased to announce that they will return to PISCINE GLOBAL EUROPE 2022 from November 15-18. With new product line-ups, cutting-edge technologies, and complete application solutions for 20x Saving iGarden, Fairland will discuss with peers the future of outdoor life and smart iGarden. Feel free to follow Fairland on LinkedIn, Facebook, Twitter, Instagram, and YouTube to get the latest information first-hand. Team Fairland looks forward to seeing you all in Lyon at booth 5E68.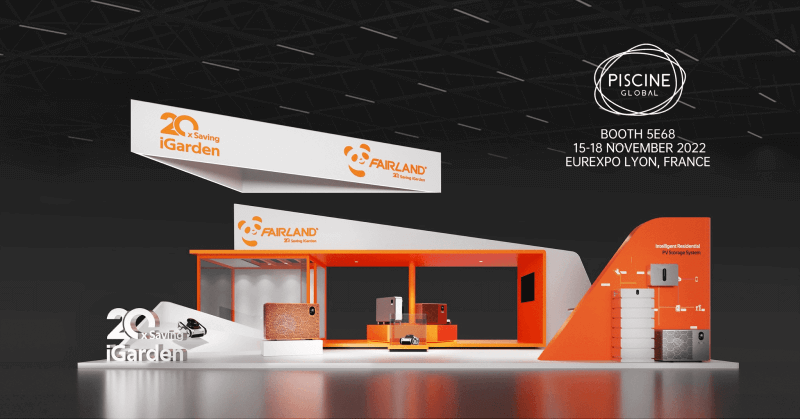 Welcome to visit Fairland at booth 5E68 of PISCINE GLOBAL EUROPE 2022 from 15-18 November in Lyon, France.