Fairland enjoyed a successful appearance at this year's Piscine Global Europe. It is a major event for the industry's most important professionals and has attracted the world's most influential leaders in the swimming pool industry. We are honored we could be part of it again.
Speech of Smart Pool & Full-inverter Technology Impressed the Audience
Thank you to all our visitors and business partners. It was an excellent opportunity to have face-to-face exchanges. Nowadays, Fairland Inverter-plus HP has earned excellent reputation and public praise from the world. It not only wins high acclaims in business partners, but also is widely lauded by dealers.
Though Full-inverter has gotten buzzy in the industry, not many know enough about this innovative technology. Therefore, we took this opportunity to make a comprehensive introduction of Fairland Original Full-inverter technology, which was getting overwhelming response from the audience.
We were introducing Fairland Original Full-inverter technology at Piscine Global Europe 2018. (Photo by Piscine Global Europe)
Inverter-plus Dehumidifier Made World Debut in Lyon
We also exhibited the new members of our Full-inverter series – Inverter-plus Vertical and Inverter-plus Dehumidifier, both are powered by Fairland Original Full-inverter technology.
The response to Inverter-plus Dehumidifier was extremely enthusiastic. As the first Full-inverter dehumidifier in the world, it has superior performance in double energy saving and quiet running – 10 times quieter than traditional dehumidifier! By using environmental friendly refrigerant R32, it not only leads to greater energy efficiency but also reducing carbon footprints, better for the environment.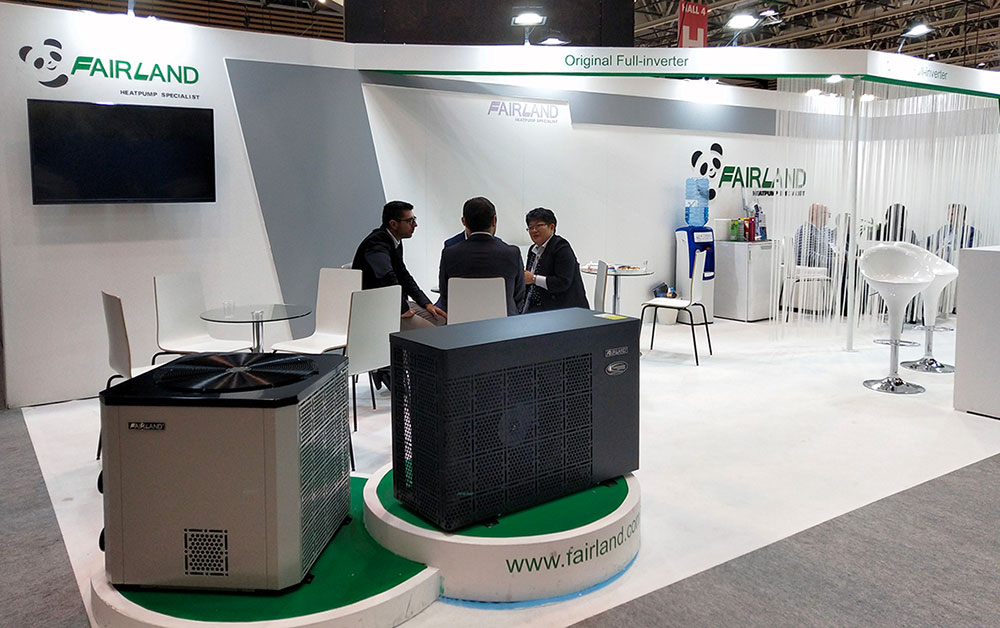 Fairland Inverter-plus Vertical and Inverter-plus Dehumidifier made world launch at Piscine Global Europe 2018.
Fairland Keep On Creating Maximum Value for Smart Pool
Since the foundation in 1999, we have been focusing on developing innovative HP technology and pursuing high quality HP products. End users' satisfaction and partners' value are our priorities. We always keep our mission in mind: ONE SWIMMING POOL ONE INVERTER. It still got a long way to go, but we never stop pursuing. As the 1st one who developed Full-inverter technology and leading the trend of global inverter pool heat pump market, we will continue providing satisfactory service and more innovative products to benefit the markets, the partners and the pool families.
Stay tuned with us on LinkedIn, Facebook, Youtube and Twitter, so you won't miss any update about Fairland Original Full-inverter. For more information about Fairland Original Full-inverter technology, please visit Unique Technology.