Fairland ranks high among the world pool heat pump suppliers. As an inverter swimming pool specialist, it has made many breakthroughs in core technology, products as well as building partnerships with other players. By sowing countless sweat, Fairland has reaped a harvest in creating a new lifestyle— "4 season gym, 4 season fun"—for its customers.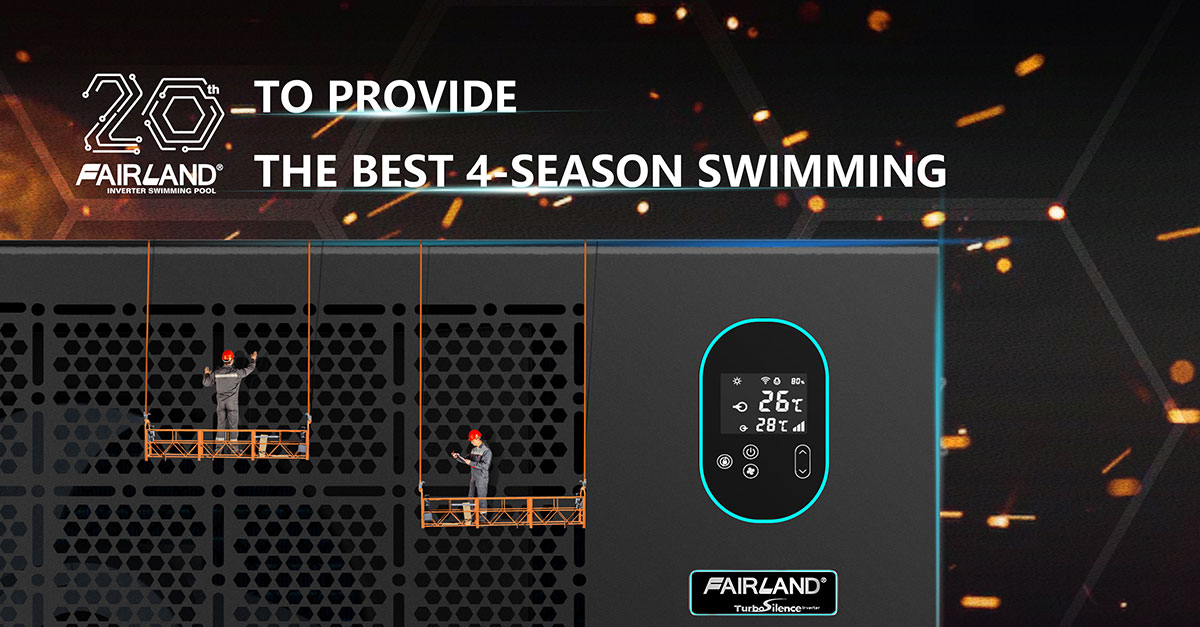 The core technologies redefine industrial standards
Since the establishment of the Fairland brand, the company has been dedicating itself to the technological innovation of pool heat pumps. In 2011, discovering the potential in the inverter pool sector, Fairland began to turn to the R&D of inverter technologies. After 3 years of hard work, its Full-inverter technology was successfully released. With Full-inverter® Technology becoming a global mainstream, Fairland opened a new dimension for the global heat pump industry.

What's more, in Piscina & Wellness Barcelona 2019, its upgraded inverter tech—TurboSilence® Inverter technology—was rolled out and further improved the standard of the whole industry—the maximum COP of 16.5 and the 15 times quieter swimming environment.

Consolidating high-performance and security functions, the two core technologies both receive certifications from TUV.

Innovative products take the lead
In its 20-year history, Fairland has won many customers' reliance and trust from 83+ countries with premium and cost-effective products. It was its never-ceasing exploration that made the star product—INVERX—into happen. Powered by TurboSilence® Inverter technology, the INVERX enjoys optimized performance and provides a more user-friendly experience. Its three intelligent modes ("Turbo", "Smart", and "Silence") facilitate the pool's 4 season running and are favored by many customers.


Comprehensive services enhance customer experience
To provide an excellent experience for its clients, it builds a professional team, an IOT online service platform, and the overseas after-sales service center. Therefore, it is easy for every customer to get a consultation or post-sales support around the globe.

Cooperation with top players fuels the industrial development
Fairland has built partnerships with global top players in the pool industry, which involves various categories of products and many links of the industrial chains. Their extensive and deep cooperation is rather influential in industry prospects.

In the future, Fairland will continue to do its part as a professional and innovative pool heat pump supplier to turn the ideal lifestyle in the courtyard into reality.