Lately, SpaceX launched the first all-civilian Inspiration4 crew into orbit. The mission signals the start of a new era in space. As early as this August, a photo shared by Elon Musk, the company founder of SpaceX, has caught attention. Look, the tiles for the starship heat shield - it's all about the hexagons.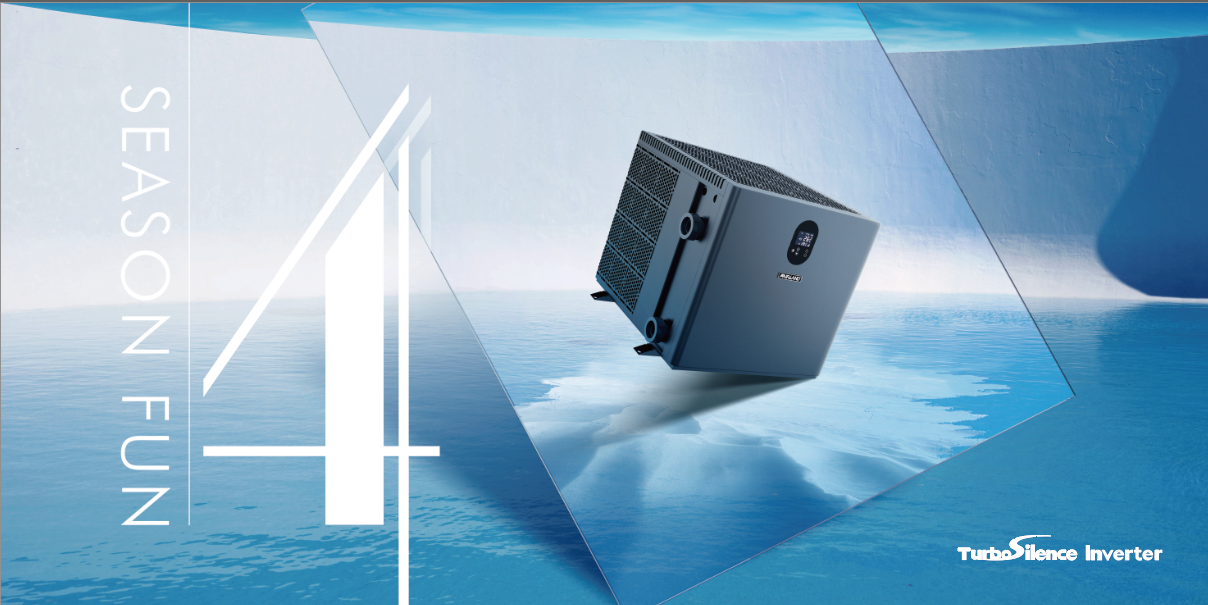 Actually, for swimming pool heat pump suppliers, its hexagon design is also preferable for pool heat pumps. In January 2018, Fairland was granted a patent for its Hexagon pool heat pump design. Thanks to the patented Hexagons air ventilation holes with a 720° internal angle, Fairland INVERX pool heat pumps get the largest air inlet/outlet area and the most optimal heat exchange efficiency. It is a perfect combination of high performance and unique pool heater design.
Hexagon design spearheads the pool heat pump industry to the new trend
The hexagon is a great shape in swimming pool heat pump industry. It satisfied Fairland's initial innovation in traditional fan mesh design – because the hexagon pool heat pump design managed to hide the fan and the fan mesh, making the whole pool heater design look more simple classic.

At that time, Fairland's chief engineer Mr. Yang calculated the combination surface of all geometric figures for the ventilation. He finally found that the hexagonal design was the most effective choice for pool heat pump. Since the optimized combination of the hexagon can get the maximum ventilation while pool heat pump is running and powering swimming pool, it is equivalent to the traditional fan mesh design. In other words, this pool heat pump design can also perfectly match the working principle of the Full-inverter and TurboSilence® Inverter technology, while the structure is very robust for performance of swimming pool heat pump. This design concept has led to a new design trend in the wholesale pool heat pump industry and enhanced the overall aesthetics.

Hexagon pool heat pump design well-known as a symbol of Fairland
Today, the Hexagon design has become a symbol of Fairland inverter pool heat pumps. When people see the pool heat pump with Hexagon design, they will know it is from Fairland.

Unlike traditional swimming pool heat pump suppliers, many series of Fairland inverter pool heat pumps have simple classic Hexagon designs, including INVERX Horizontal & Vertical pool heat pumps, Inverter-plus Horizontal & Vertical heat pumps, Inverter-plus Commercial heat pumps, and Inverter-plus Dehumidifier, etc. They not only decorate the courtyard but also show a high-tech feel and refined sense to the courtyard.

Many upgrades are the result of aesthetic and technological advances for swimming pool heat pump. For example, in INVERX series pool heat pumps, the fan mesh is cunningly hidden to achieve simplicity in its outlook. Another impressive exterior detail is at the air outlet, where the vents have been designed to hexagon, helping to maximize the ventilation and reducing the noise. It is a clever piece of pool heat pump design that is both functional and beautiful.

Nowadays, the pool heat pump from swimming pool heat pump suupplier is more than a big helper for pool heating. Increasing numbers of homeowners are looking for high-efficient pool heat pumps with a stylish look. Therefore, appearance design is playing an increasingly important role in upgrading the quality level of pool heat pumps and the visual aesthetics in the courtyard. As one of a kind swimming pool heat pump manufacturer and supplier, Fairland will be a group where one can constantly innovate and contribute to the pool industry. More surprises will be coming in wholesale swimming pool heat pump industry.

If you are interested in the story behind Fairland Hexagon design, please visit: Fairland Design Inspiration: Hexagon - The most efficient shape in the nature

For more information about Fairland Full-inverter & TurboSilence series pool heating products in Hexagon design, welcome to contact us via email at sales@fairland.com.cn.