Piscina & Wellness Barcelona 2019 has come to an end, but Inver-X series pool heat pump and TurboSilence technology brought by Fairland are still the hot topic in the entire pool industry.
High Praise of Inver-X with TurboSilence TechTM from Customers
It is the world debut of Inver-X series with patented design. Powered by the new TurboSilence Technology, INVER-X VERTICAL and INVER-X HORIZONTAL pool heat pumps are able to instantly increase heating capacity by 20% but run silently. Thanks to the unique air flow technology, it leads to most silent ventilation. It is the perfect combination of efficiency and heating power.
99.9% of new and old customers have very positive feedback on Inver-X series, they all heaped praise upon the product performance. Some business partners are already talking up the cooperation at the show, which has thrilled us all!
Inver-X Showcase with Glasses-free 3D Technology Attract Much Attention
During the 4-day event, we displayed a champagne gold Inver-X Vertical in Novedades hall at the main entrance to Hall 2. Visitors can touch and feel its exquisite before come to our stand for more information.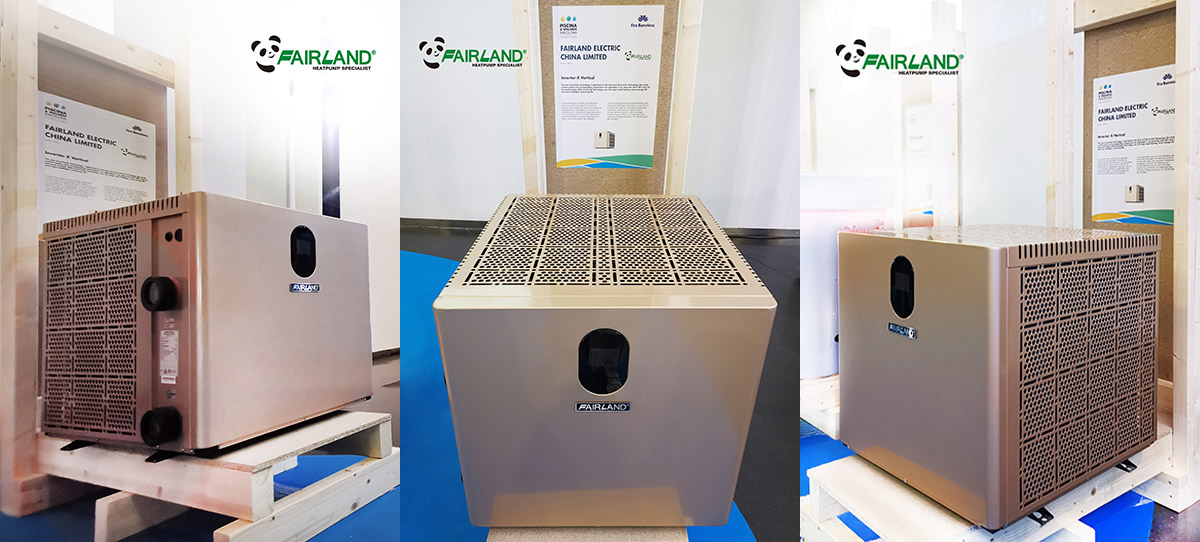 Inver-X Vertical in champagne gold displayed in Novedades hall at the main entrance to Hall 2

A lot of customers were very surprised at the first look of Inver-X series. This is our first time to apply glasses-free 3D technology to new product demonstration. It is designed to make every visitor more intuitively understand the new features of Inver-X and the superiority of TurboSilence technology. Many passersby stopped and watched, some even whipped out a cellphone to snap the scene and share on social media!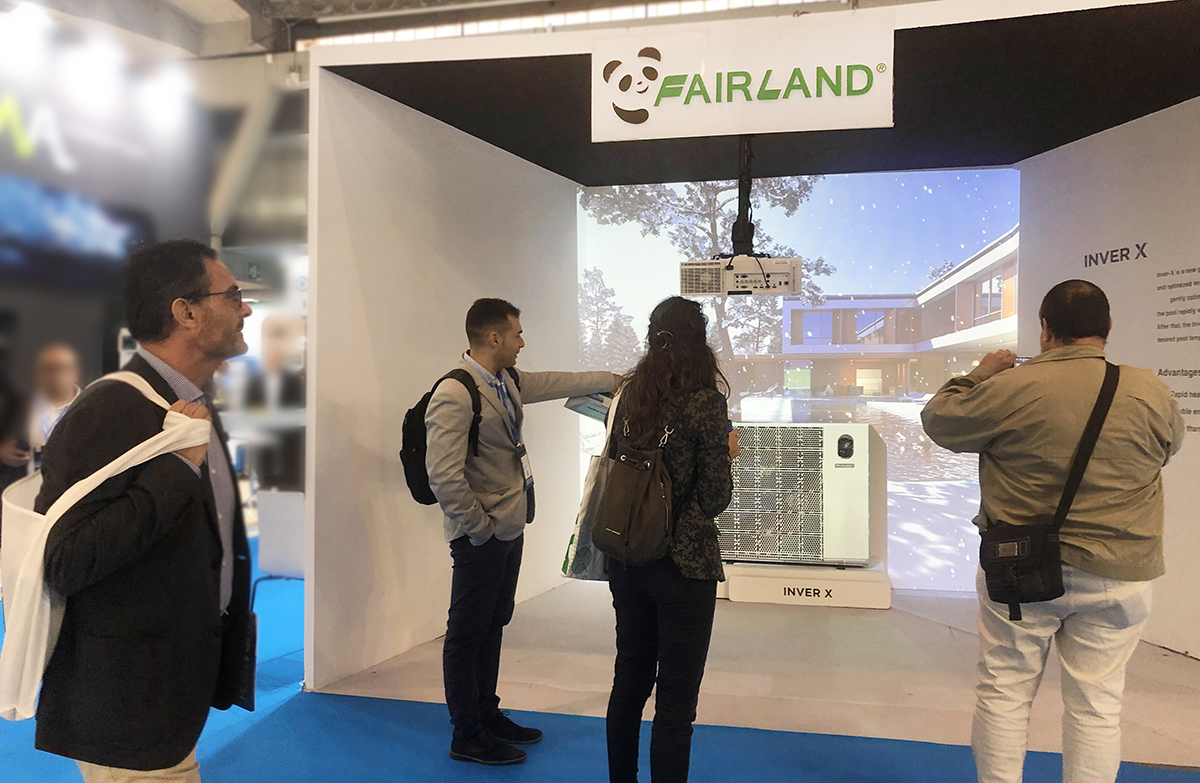 Inver-X showcase room at Piscina & Wellness Barcelona 2019
Inver-X to Exhibit at Aquanale 2019 in Cologne on 5-8 November
Despite the impact of the protest in Barcelona these days, there was still a great number of visitors coming to our booth. We sincerely appreciate everyone's support! We hope you all had a good time with us at Barcelona show.
If you still want to know more about Inver-X, welcome to join us at Aquanale 2019 in Cologne on 5-8 November. Inver-X series will be on show again, you can feel the "POWER TO ENJOY MORE" visually in the showcase room. See you at our stand G044 in Hall 6!