Robotic pool cleaners are the tech-savvy solution to pool maintenance. Some novel robotic pool cleaners with intelligent navigation can thoroughly clean every inch of the pool, keeping it tidy and revitalizing even without the involvement or presence of the pool owner, providing significant convenience in the daily maintenance of the pool.
However, to keep these pool robots performing at their best, you must learn to store them properly. Good storage habits will ensure that the equipment lasts for a long time and maintains its efficiency and effectiveness, saving you time, money, and potential hassle in the long run. Next, we will share the best place to store your pool cleaner robot and how to enjoy a maintenance-free vacation with your robot pool cleaner.
Where Should I Store My Pool Robot?
The best place to store the pool cleaning robot is in a cool, dry place away from rain, frost, or snow and out of direct sunlight or extreme temperatures. It will help extend the life of the equipment and its components. While robotic pool cleaners are typically durable, storing a wireless pool robot cleaner is even easier. All you have to do is CLEAN, DRY, and DISCONNECT.
Clean: Clean the pool robot thoroughly to prepare it for subsequent use.
Dry: Wipe down the pool robot with a microfiber towel to ensure no remaining moisture before storing it.
Disconnect: Unplug or remove the detachable batteries to minimize the chance of damage.
However, you don't necessarily need to put your pool cleaning robot away when you go on short vacations; instead, you can use it to finish regular pool cleaning chores while you are away. One respectable choice is the X-Warrior from the wireless pool robot manufacturer Fairland. With the ultra-long endurance of up to 10 hours, the X-Warrior can run for as long as two weeks on a single charge. Under the intelligent AI-Timer setting, the X-Warrior cordless pool robot functions as a cleaning guard, carrying out routine cleaning chores without supervision to ensure the pool owner returns from vacation to a sparkling-clean, moss-free pool.
How to Enjoy a Maintenance-free Vacation with Fairland Wireless Pool Robot Cleaner?
All it takes is to set up a cleaning schedule with the intelligent AI-Timer feature before you go on vacation. For example, set the X-Warrior wireless pool robot to auto-restart every two days and clean the bottom and walls of the pool for 2 hours. This way, even when you are not around, the cordless robot pool cleaner will automatically restart based on your set pattern and operate intelligently on a cleaning schedule to keep your pool as clean and healthy as it should be.
While traditional pool robots always work at a fixed maximum power, the cordless pool cleaning robots from Fairland leverage inverter technology to maintain a constant speed by adapting their output power automatically in response to changes in friction on different pool surfaces. In this way, it maximizes power savings over the same amount of time and guarantees a longer endurance. Furthermore, featuring 1 Gyro+6 Sensors, the X-Warrior wireless pool cleaning robot automatically detects and calculates the best 3D-S full coverage cleaning path after landing stably in the pool, completes the cleaning of the pool floor, wall, and waterline in a short time.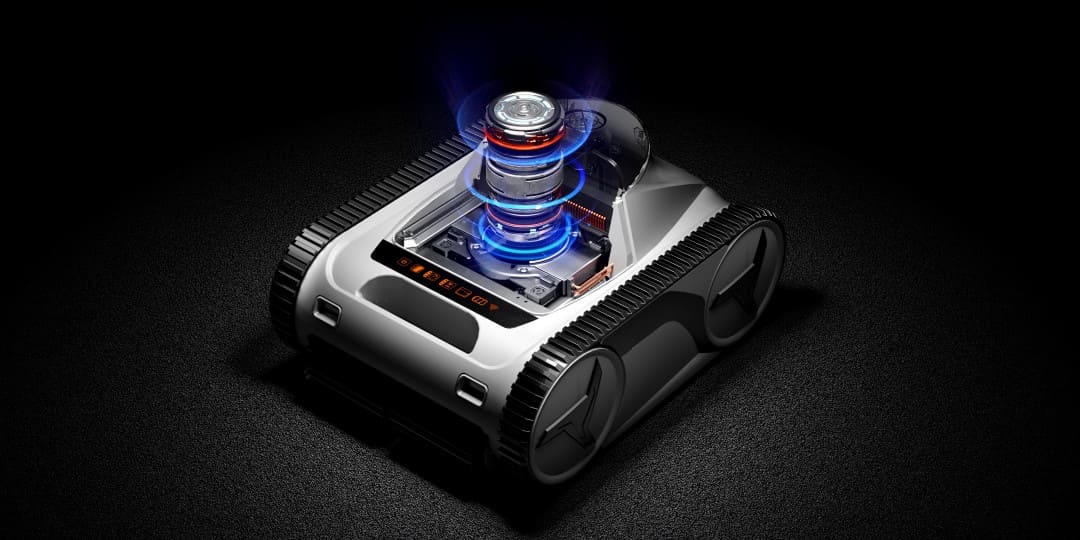 Final Words
Proper storage of your pool cleaning robot is a critical task. Not correctly storing it can lead to possible damage, reduced efficiency, and higher expenses over time. Still, if you want to utilize short vacation periods to clean your pool periodically, Fairland's X-Warrior AI-Wireless Pool Robot is more than up to the task. Thanks to its ultra-long endurance and intelligent AI-Timer feature, it can perform cleaning tasks as scheduled during vacation, guarding the health and cleanliness of the pool without human intervention. Feel free to reach out if you would like to learn more about the 10-Hour Pool Robot. Team Fairland will be happy to help you make your pool maintenance experience as easy and enjoyable as possible.
Whatever the wireless design, intelligent path planning, double cleaning coverage, or long endurance for regular cleaning needs, the pool cleaning robots upgrade every aspect of the pool experience, making it easy for pool owners to create a comfortable swimming environment with ONE CLICK. This November, the pool cleaning robot supply Fairland will unveil its new generation of pool cleaning robots at Piscina & Wellness Barcelona in Spain. Welcome to witness the innovative and intelligent evolution of the cordless pool robot from November 27-30, 2023. See you in Hall 2, D72, Piscina & Wellness Barcelona!