Is your pool heating system efficient? Have you noticed that your pool heating system is getting less and less efficient? It is doing some useless work and wasting your resources, but you need to pay for it. What is the most efficient pool heating system you have ever used?
Pool heat pump technology is a pool heating technology that has received worldwide attention in recent years. The pool heat pump water heater is a pool heating device that can replace boilers and gas. Compared to conventional solar energy, pool heat pump water heaters absorb heat from the air, but are not subject to cloudy and rainy weather. This makes it a more efficient pool heating system.
Pool heat pump absorbs heat from the air through a temperature difference between the refrigerant and air or water. After the refrigerant is compressed by the compressor, the heat is transferred to the water through the heat exchanger. It takes full advantage of the clean natural energy. This can greatly improve the efficiency of heat transfer. Really efficient! The multi-faceted advantages have greatly improved the efficiency of the pool heat pump.
Fairland Full-inverter pool heating system uses the original industry-leading
Full-inverter pool pump technology
. Its unique Full-inverter control system controls the operation of compressors and fan motors most efficiently. This makes it a comfortable, quiet, efficient, energy saving pool heating system for the user.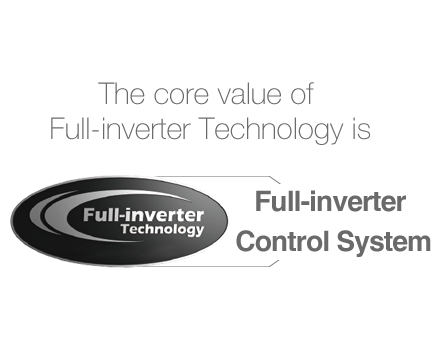 Perhaps the most efficient pool heating system available today is
Fairland's Full-inverter pool heating system
.