Fairland's partner VÁGNER POOL hosted four open days at its headquarters from March 22 to 25. The event drew 500 visitors and was attended by approximately 350 companies.
The latest product lineup of Fairland was welcomed and reviewed by professionals and peers from the local market during the event.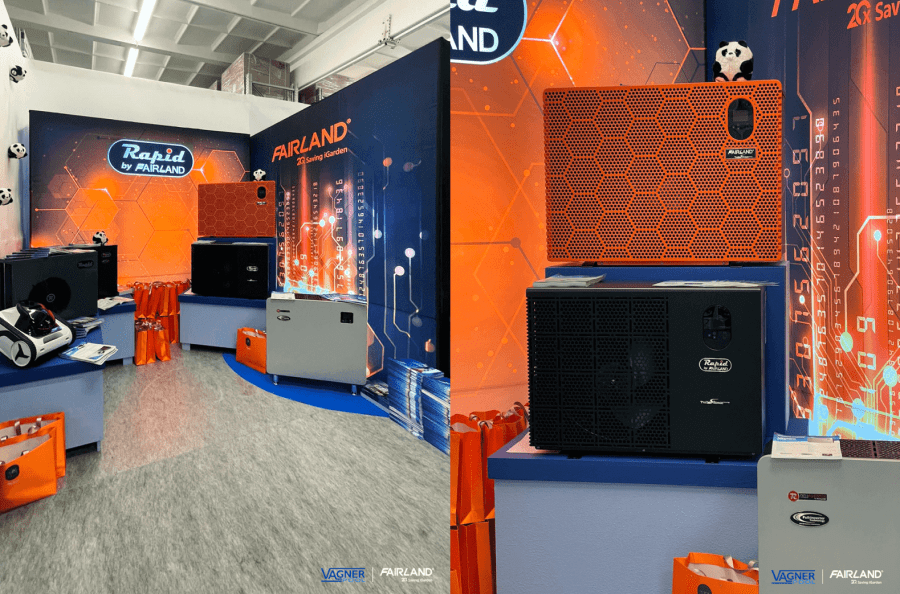 Feedback from our partners has specifically noted that the AI-wireless robotic pool cleaner X-Warrior has received a lot of attention, and visitors are impressed by its self-developed patented 3D S path technology. The INVERX20 TurboSilence Full-inverter pool heat pump, with its unique design and technological innovations that set new industry standards, drew a lot of attention as well. Visitors were intrigued by both and expressed a willingness to purchase them in the future.
Congratulations on the big success of VÁGNER POOL's Open Day and big thanks to their whole team for delivering the product and brand concept of Fairland's to all visitors.
For more information about VÁGNER POOL, please check:vagnerpool.com