About NileWater
Since 2005, Nile Water has been serving customers in the private sector as well as commercial customers in Eygpt. The installations are followed by after-sales service, and maintenance contracts – ensuring the customer maximum return on investment. All products are carefully selected and offered including appropriate warranty. Thus, Nile Water enjoys a high level of goodwill among customers.
Official Website: nile-water.com
During the 10-year collaboration with Fairland, Nile Water has launched various projects for local facilities including grand hotels, high-end communities, international schools, and so on.
1- Project Ocean Breeze Hotel in Sahl Hasheesh
With 4 of the biggest model of Fairland inverter heat pumps, the 1.000 cubic meters is well heated and ready to welcome visitors. The operator of the hotel has tried everything to heat this pool, but nothing worked satisfactorily. Until Nile Water provided the optimal solution with Fairland's product.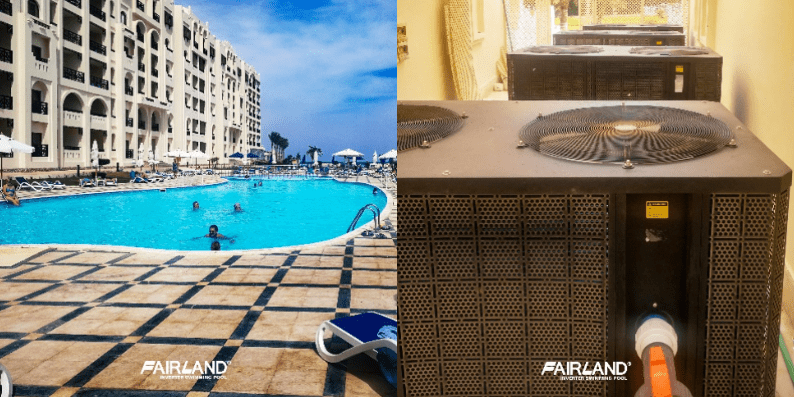 2- Makadi Heights
Besides the project in grand resort hotels, Nile Water has helped the high-end community Makadi Heights to solve the 4-season swimming experience for all residents.
3- El Gouna International School
With Fairland's inverter pool heat pumps, the school pool temperature could be raised 7℃ in just ONE DAY. An efficient and intelligent outdoor experience is ready in one touch for students and teachers.
Nile Water and Fairland have built a partnership and friendship in-depth after years of collaboration, during Fairland's participation in the Global Piscine Europe 2022 Lyon show, we're so honored to have the head of Nile Water Mr. Niels Hojfeldt to his comments and expectation about the future of Fairland 20x Saving iGarden.