Swimming pools offer a variety of lifestyles. It is an outdoor recreational playground for the whole family and a private space for outdoor workouts that you can enjoy anytime, so you don't have to rely on community amenities for fun. The idea of a swimming pool is valuable in places where many people live on the water as a complete lifestyle. It improves the quality of your everyday amusement and fitness and brings added value to the surroundings where you live.

Today, the demand for swimming pools is still high. People either enjoy the swimming pool they already have or want to create a new backyard paradise. But does a pool increase home value? How much value can it add to the house? We have summarized the home pool situation in the United States, France, and Australia, which may answer your questions above.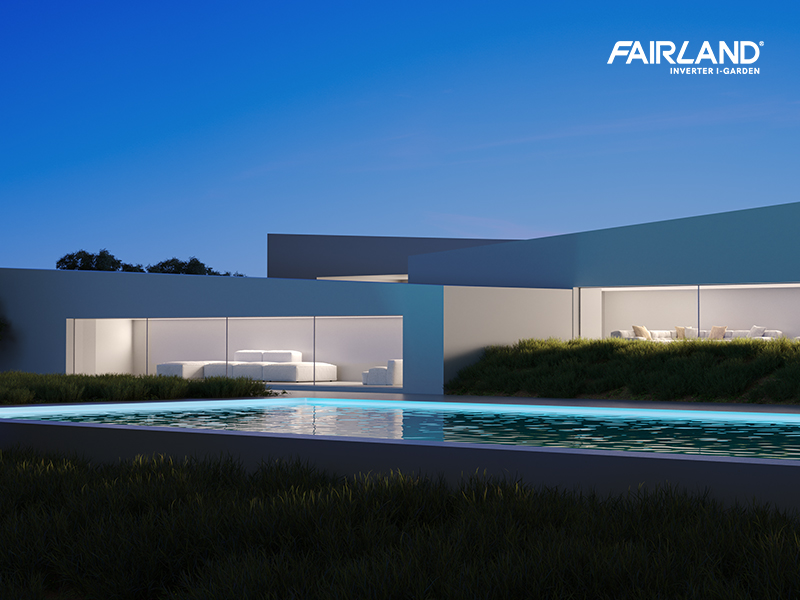 Does A Pool Add Value to Your Home?
Yes, a swimming pool can still increase the value of your home though it is often considered a luxury. Especially in areas with hot and humid climates, swimming pools can last longer. Pools are popular in California, Florida, Arizona, and Hawaii, where people seek relief from extreme heat, and swimming pools are the perfect place to cool off. At many estates in Palo Alto, swimming pools are standard equipment for a house. While in Australia, homes with swimming pools are valuable to areas with sunny climates. Surprisingly, even Australians who live near the beach prefer a home with a swimming pool because having a pool in their house gives them an alternative when the days get colder.
How Much Does A Pool Add to Home Value?
How much value a pool adds to your home depends on many factors. According to HouseLogic, the value of your home in the United States might be worth up to 7% more when it sells. But in France, a property with a swimming pool costs between 5% and 20% more than other homes with comparable assets.
In many markets, homeowners prefer in-ground pools since above-ground pools do not increase the home value. According to the 2021 Top Agent's Insights Report from HomeLight, the value added to a home by an in-ground pool has increased equally by an estimated 69% nationwide in the United States since the beginning of 2020. In France, swimming pools are still considered a wise investment despite their high cost. As estimated, a 95sqm property with a €15,000 swimming pool can add €40,000 to its price.
Costs for a Swimming Pool
Since the swimming pool can bring monetary value to the house, you may dream of building your swimming pool. However, there are other things to consider, especially the expected cost.
Cost to Install a Swimming Pool
The cost of building a swimming pool varies depending on the type of pool. A typical in-ground pool in the United States costs between $40,000 and $50,000 to install, according to HomeLight. A high-end or luxury swimming pool can cost up to $150,000. Above-ground pools will cost slightly less, ranging from around $800 to $15,000. Although in-ground pools are more expensive, they tend to last longer than above-ground pools, and only in-ground pools increase home value.
In France, above-ground swimming pools have the advantage of not requiring planning permission and not being counted in your property tax. For a wood or metal surround pool, the expected cost is between €3,000 and €10,000. In-ground pools require planning permission and are also subject to the garden shed tax based on the size of the swimming pool. Furthermore, you must declare to the local authorities if your swimming pool with a water surface of 10sqm or more. FPP estimates that a professionally installed in-ground pool costs an average between €22,000 and €25,000 (not including equipment).
Cost to Maintain a Swimming Pool
Besides, there are also annual costs associated with pool maintenance. It varies widely due to the local price of water, electricity, and taxes, which all play a part.
HomeAdvisor reports that the average cost of essential pool maintenance in the United States is between $500 and $4,000 per year. Add in the required maintenance and utility costs, such as water, pool heaters, and fuel, and the total expense can range from $2,500 to $7,000 a year.
In France, there are more maintenance costs to consider. France implemented mandatory safety measures for swimming pools in 2003 to reduce the incidence of pool drowning, so homeowners need to invest in additional safety costs, including security fencing and pool alarms. The expense of a security fence is on account of different materials. For instance, mesh fencing at around €60 per meter, metal fencing at about €90 per meter, and a glass gate at least €600. Pool alarms are less expensive, starting at around €500.
Cost to Insure a Swimming Pool
Insurance premiums for the homeowners can be higher when you have a swimming pool. Most policies typically cover up to 10% of the cost of replacing exterior structures or fixtures, such as swimming pools, and at least partially cover most swimming pool accidents. Therefore, it may also be wise to purchase a personal umbrella policy that provides liability protection beyond the limits of a homeowner's policy.
Other Ongoing Costs
Moreover, other ongoing costs affect the value of your home. Pool equipment could be a large amount of expense to homeowners. Heating costs are essential if you use the pool for most of the year. Although the swimming pool is not used as much in colder regions, it is possible to continue to use it with an
inverter pool heat pump
.
In the long run, heating costs will be rather expensive. Heating a swimming pool in the United States can add $500 to $800 to the annual electricity bill, while in France costs about €500 per year at current energy prices. Since swimming pool maintenance can account for up to 30% of the annual energy costs for a home, it would be wise to have an energy-efficient swimming pool. Fairland is a leading
swimming pool inverter heat pump

supplier
for intelligent pools. Its revolutionary INVERX series
inverter heat pump
allows swimming in all seasons at a minimum daily heating cost of €2. To take full advantage of TurboSilence® inverter technology, the INVERX unlocks the potential of 3 times energy savings while minimizing noise as 15 times quieter to maintain a comfortable temperature at the optimal level. Fairland has demonstrated its efficiency, reliability, and sustainability of intelligent pool heating solutions for all users through the INVERX series.
*The cost of €2 per day is based on the following condition: A swimming pool of 27.3m³ in Paris, France with an average annual temperature of 13℃, and daily heating from 7:00 am to 10:00 pm. Fairland IXCR46 inverter pool heat pump consumes approximately 10 kWh per day to maintain the desired pool temperature at 28℃.
Final Words
A swimming pool is a fantastic feature to raise the home value. We can enrich our outdoor lifestyle, enjoy good times with family, and work on our fitness. How the pool integrates with the home is significant for pool value. Homeowners need to give careful consideration to the design and maintenance. Check out the story
Diving Into Luxury: Five Inspiring Ideas for Swimming Pool House
for more pool inspiration. If you are interested in spending 2 euros a day on heating, you are welcome to check out the following story:
Energy Saving Guide: Maximize Inverter Energy Efficiency for Pool Use
. Or contact Team Fairland at
sales@fairland.com.cn
for professional advice.