A pool heat pump is a worthwhile investment because it allows you to extend the swimming season for longer than expected. But for your investment in a heater for a swimming pool to be worth it in the long run, there is one thing you should know - whether your pool heat pump is safe and energy-efficient enough.

As the global demand for energy consumption continues to increase, the efficient use of energy is critical for climate protection. That is the reason why consumers are more interested in energy-saving products. Pool heat pumps that have their energy efficiency evaluated and verified by an independent third party are more competitive in the market, as pool owners can select and purchase the appropriate energy-efficient pool equipment based on these test marks and certifications. So, what do we need to know about energy efficiency testing? Why is certification of energy efficiency significant? Let us find out the answers one by one in this article.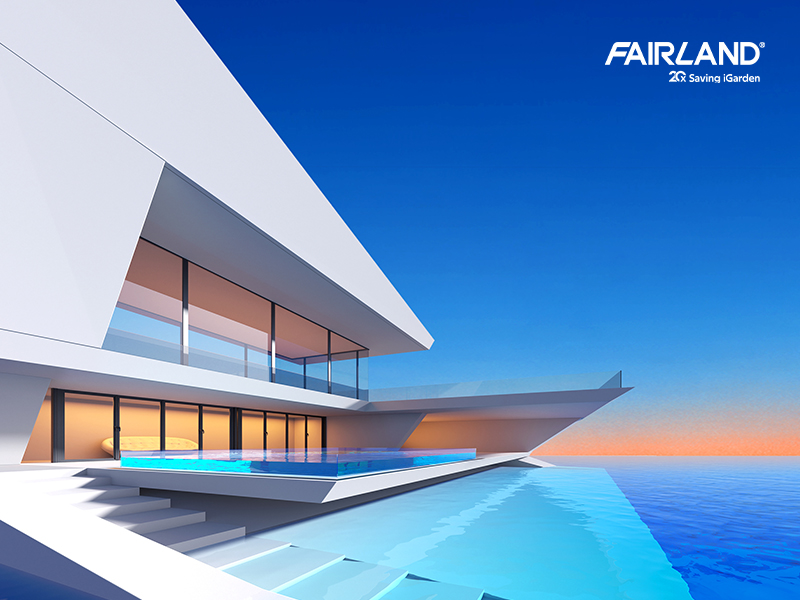 1. What Is Energy Efficiency Testing?
Energy efficiency testing demonstrates that equipment meets increasingly stringent standards for the consumption of energy-using goods. The testing evaluates a wide range of consumer electronics and home appliances, measuring the energy consumption in operating, standby, and off modes.
2. Why Is Energy Efficiency Certification Important?
As driven by regulatory requirements and consumer expectations, a more energy-efficient inverter pool heater enjoys a significant advantage in a competitive marketplace. Thanks to numerous audits and certifications from internationally renowned organizations, pool
heat pump manufacturers
can demonstrate to pool users their high standards for quality and the energy-saving potential of their products. Besides, it provides valuable guidance for pool users when making purchasing decisions.
3. What is CE Marking?
Introduced under EU law, CE is an abbreviation of the French word
Communate Europpene
, which stands for European Community. It is essential to note that the CE mark is a "safe" verification mark, commonly used to recognize market access to the European market rather than a test mark or quality mark. This compulsory mark certifies to the consumers that the product complies with the environment, safety, and health requirements of the European Economic Area (EEA). All products without CE marking are not allowed to be sold in EU member states.
4. What CE Markings Apply to Swimming Pool Heat Pumps?
Usually, heat pump for pools has LVD and EMC certifications of CE markings. LVD and EMC certifications are the directives related to the safety of the equipment in the CE marking.
LVD (Low Voltage Directive)
In the European Union, electrical products with a voltage between 50V to 1000V AC and 75V to 1500V DC must comply with the requirements of Directive 2014/35/EU, the Low Voltage Directive, also known as LVD certification. The goal of LVD is to ensure the safety of low-voltage equipment when in use. This directive contains all safety rules for this equipment, including protection against hazards caused by mechanical reasons.
EMC (Electromagnetic Compatibility)
EMC certification is a standard for electromagnetic compatibility, the ability of a device to operate appropriately in its electromagnetic environment without causing impermissible electromagnetic interference from other devices in that environment. It requires any pool heat pump supplier that wants to enter the market to ensure that its products comply with the Electromagnetic Compatibility Directive 2004/108/EC before placing them on the market.
5. What is TÜV?
TÜV stands for
Technischer Überwachungsverein
in German, which means Technical Inspection Association. These associations are independent companies that test, inspect and certify technologies, products, and systems to ensure potential hazards and prevent damage. Key organizations include TÜV SÜD, TÜV Rheinland, TÜV Nord, TÜV Saarland, TÜV Hessen, and TÜV Thüringen.
6. How important is TÜV Mark for Swimming Pool Heat Pumps?
When swimming pool heat pumps are certified by the TÜV organization, it reflects well on the quest for innovation and safety of
swimming pool heat pump manufacturers
and will be recognized more quickly by industry partners and pool users.
The swimming pool inverter heat pump company Fairland prioritizes energy conservation over everything else, paying extra attention to energy-efficient products with ecodesign and cutting-edge intelligent technology. Fairland devotes itself to protecting the environment by optimizing energy efficiency through technological innovation and using inverter technology to create energy-saving and high-efficient pool products. Its INVERX
inverter pool heat pump
s
powered by unique TurboSilence® inverter technology passed the TÜV Rheinland EU energy performance test and obtained the LVD and EMC certifications with CE marking. The innovative and silent swimming pool heat pumps, which have been professionally evaluated and verified by an independent third-party organization, have been well received by the industry and end-users since their debut in the global market. All of this proves that the Fairland INVERX
heat pump for swimming pools
has attained a global-leading level in terms of energy efficiency and quiet operation.
Final Words
The race to create more energy-efficient swimming pool products is intensifying as the need for energy consumption rises globally. Smart pool heat pump manufacturers are under pressure to meet stricter mandatory efficiency regulations in Europe, North America, and other parts of the world. Pool heat pumps with internationally recognized energy efficiency certificates can undoubtedly be more competitive on the market. It also pushes the swimming pool inverter heat pump companies to keep refining their ideas and introduce trendy new products with more cutting-edge technology. Fairland is making every effort to maximize the energy efficiency of the INVERX inverter swimming pool heat pumps for worldwide pool families, bringing them the ultimate experience beyond the pleasure of 4-season swimming. Feel free to send an email to sales@fairland.com.cn for the latest update.
More recommended articles for you:
How Long Do Pool Heat Pumps Last? (3 Tips & 3 FAQs)
Whats Difference Between Inverter Heat Pump And On Off Hp
Fairland Inverx Inverter Pool Heat Pump Recognized Globally By Pool Heater Distributer