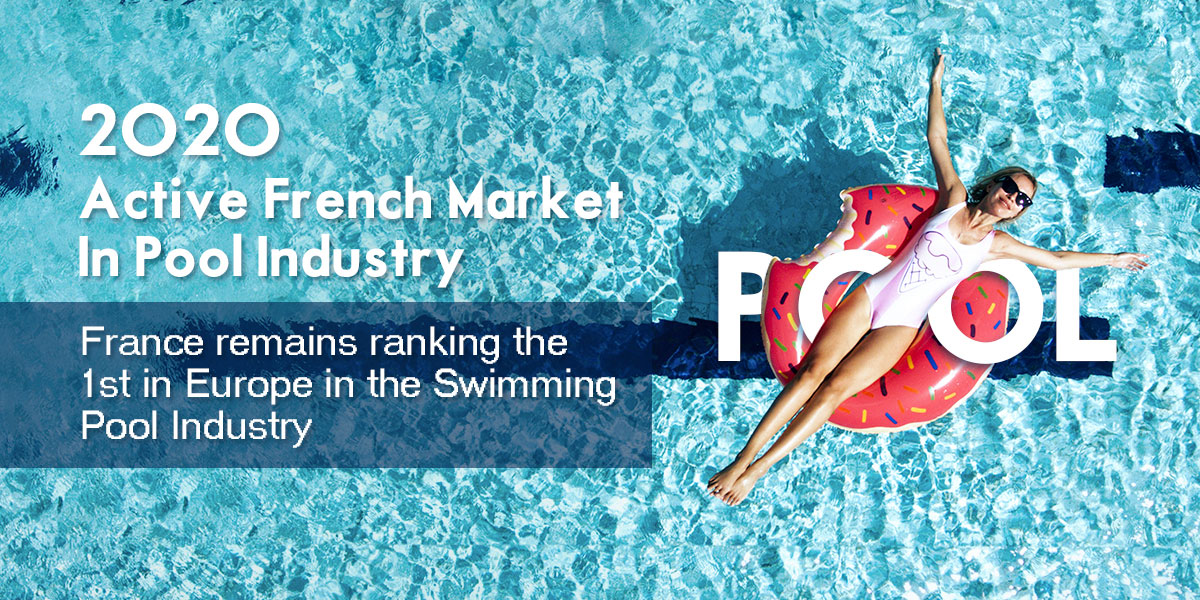 With more than 2,500,000 (>10m²) swimming pools, France ranks the first for many years market in Europe, meanwhile the 2nd market in the wolrd, just behind United States, according to the statistiques of FPP (Fédération des Professionnels de la Piscine et du spa). In France, there is 1 swimming pool for 38 inhabitants, at the same level as Spain, which has 1 for 37 inhabitants, far ahead of Germany (1 in 112), Italy (1 in 180) or Portugal (1 in 105).
In France, there are 1.3 million in ground pools (52%) another 1.2 million above ground pools (48%). The main pool size is about 25m² - 31m². What's more, less than 1/3 pools have been equiped with pool heat pump, that means there will be more than 1,750,000 pools are going to be equiped by pool heat pumps powered by swimming pool heat pumps manufacturers! That is a very huge potential business opportunity in wholesale pool heat pump supply industry.
What's more, 2020 is an extraordinary & booming year for the whole pool industry, because the end of confinement had a positive impact on the swimming pool market! People have to stay at home, they take the opportunity to arrange their garden, as well as their pool, to turn them into real relaxation areas, which need more pool heat pumps to grow and lengthen swimming seasons from spring to winter. We noticed another figure: 9% is the share of turnover in the swimming pool market for renovation. End customers are looking for the higher quality and Top technology range of their pool and pool heat pump equipments for rebuild. So the demand of pool and pool heat pump equipment from swimming pool heat pumps manufacturers is more and more obvious, many companies met the strongest growth for the entire season, they even predicted the booming season will be extended until 2021, and some experts also predict there will be probably to 3,000,000 pools for French market by the end of 2021!
Source reference:
https://www.guide-piscine.fr/
https://www.propiscines.fr/piscine-secteur/marche-piscine
Data from FPP (La Fédération des Professionnels de la Piscine et du spa)