Like the evolution from Fixed-frequency to full-inverter, the jump to TurboSilence® Full-inverter technology means smarter control of water temperature, more energy saving and quieter experience. So, what is TurboSilence? We'll give you the 5 things you need to know about TurboSilence inverter technology.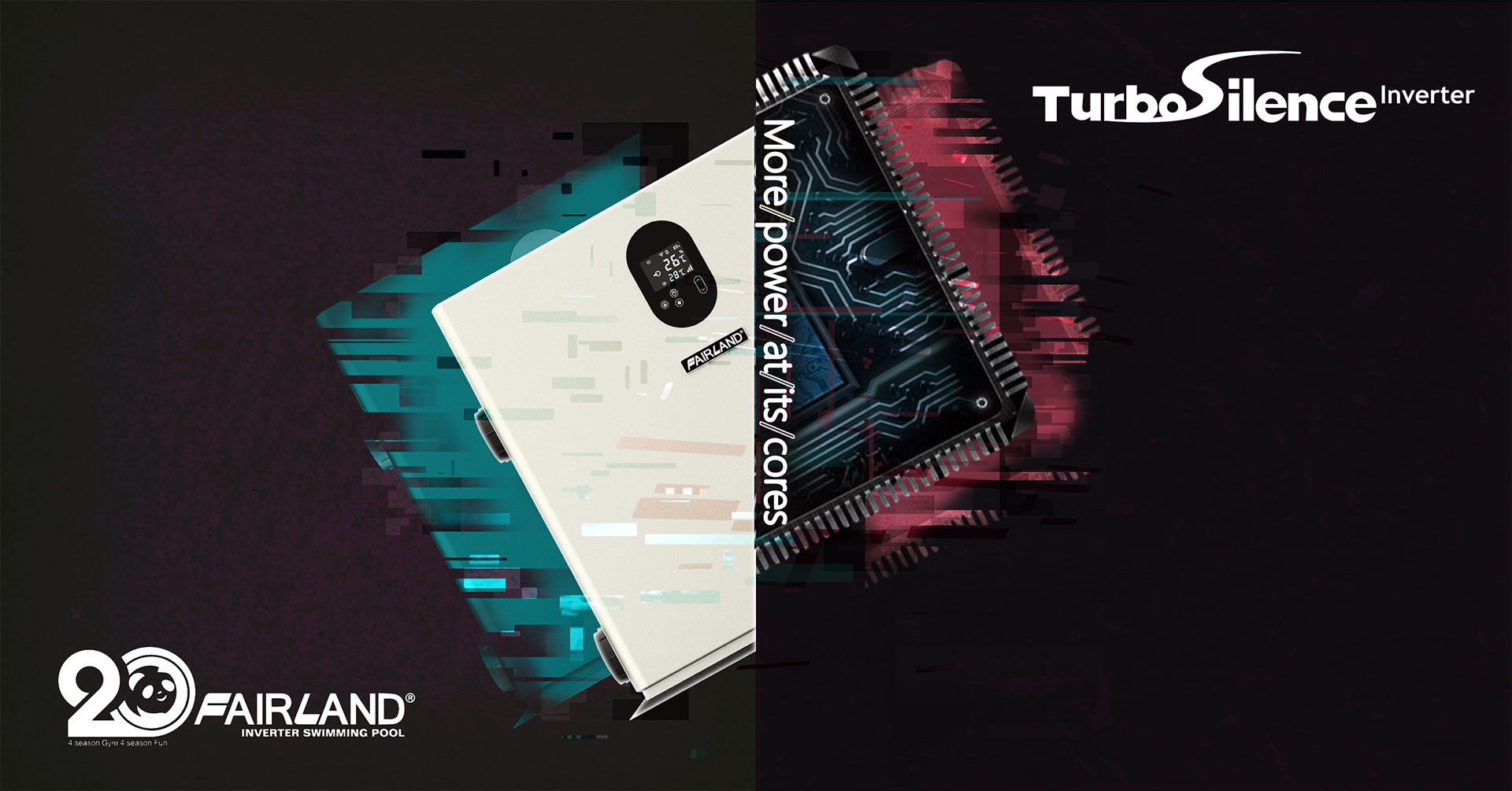 What is TurboSilence®?
TurboSilence inverter is an upgraded version of full-inverter technology for inverter pool heat pump. It has carried out a dramatic revolution in the entire control system and components of the heat pumps, which leads to 20% increase of heating capacity and reduces compressor noise during operation.
How Does it Work?
TurboSilence creates a smart heating system for inverter pool heat pumps. When the swimming season starts, you just need to turn on the pumps and it will heat the pool in a short time and maintains the pool temperature at 50% capacity with low energy consumption.
What are the differences between the traditional On/Off pool Heater and the one powered by TurboSilence® inverter technology?
16 times energy efficiency:
70% less operating cost than On/Off pool Heater
20 times quieter:
Equipped with high-efficiency inverter compressor to minimize the amplitude.
3 times saving:
Up to COP 15 to maintain the pool temperature.
Smart control system:
Built-in WiFi to help you control the heat pump anytime and anywhere.
What will it mean to the pool pump industry?
In pursuit of better swimming condition, pool heat pump suppliers need to develop a breakthrough innovation. Taking advantages of high efficiency, low energy consumption, super quiet, and cost-effective, TurboSilence inverter will lands a big boost for pool heat pump market and will be a great asset for next generation pool heat pump.
Who's Making It?
After 5 years of research, Fairland, one of the world's leading pool heat pump manufacturers, successfully developed the revolutionary TurboSilence® inverter technology in 2019 and launched its new product – INVERX, which is expected to lead the wave of the market.
More recommended articles for you:
Discover Fairland TurboSilence Tech Applied on Pool Heat Pump
What Kind of Experience is TurboSilence® Inverter Technology?
Who Makes the Best Heat Pump System
How to Choose A Pool Heat Pump Fit for Your Swimming Pool