Technology innovation is significant to keep the vitality of an enterprise. As a swimming pool heat pump inverter specialist who focuses on providing the innovative pool heating solution in the past 20 years, Fairland has unremittingly invested in Technology & Innovation, aiming to continually leading the technology trend in pool industry.
Fairland has been seeking for new breakthrough in technology. It endeavors to contribute more to energy conservation and environmental protection together with business partners. This time, a new product concept has been advanced.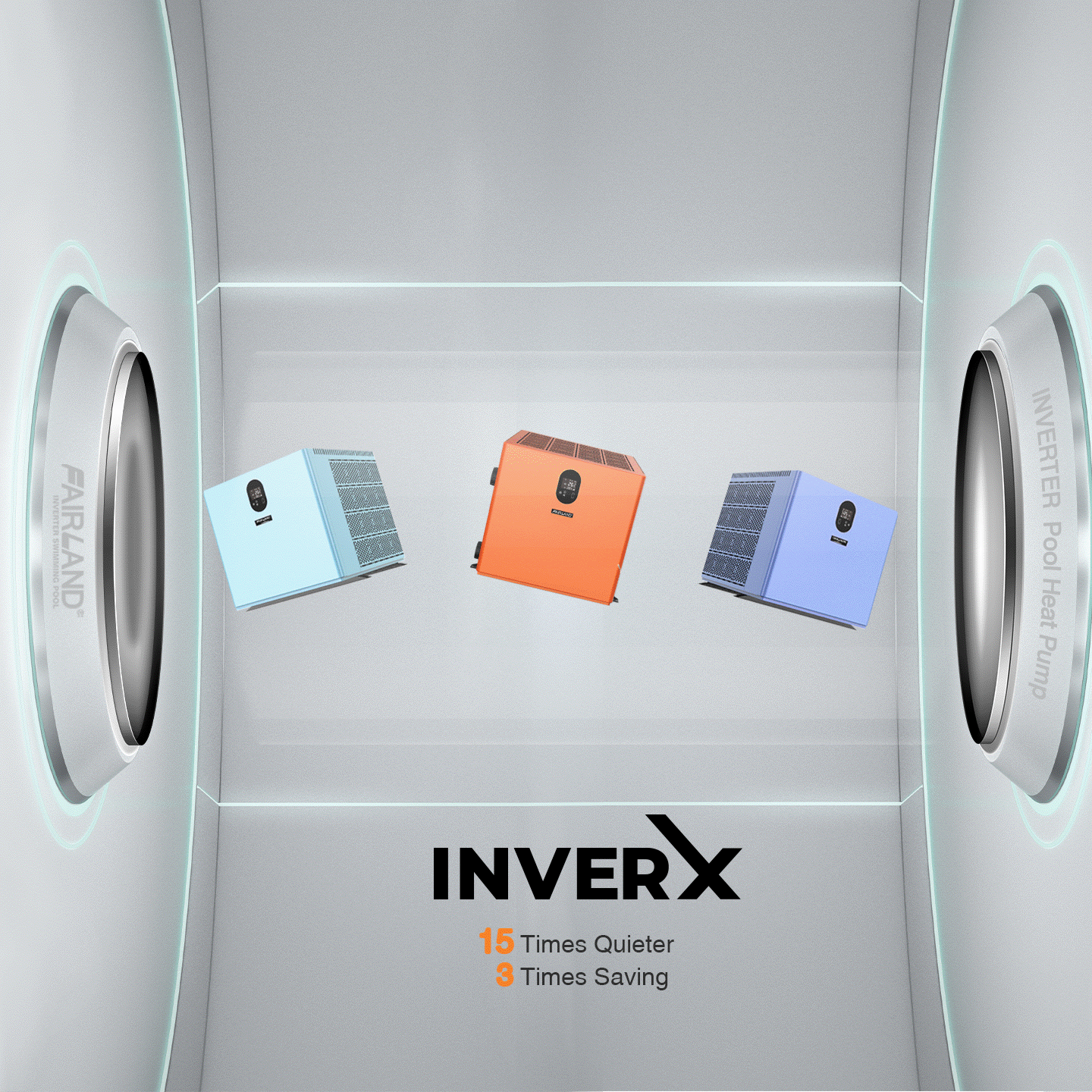 An Innovative Solution called "TurboSilence Technology"
You may love the noise making by the turbo when starting the car engine, because turbo noise means being more powerful and running faster. But things are different for pool heating. Nobody feels like swimming in a noisy pool environment. So Fairland came up with a new concept based on user experience: can we reduce turbo noise while heating the pool efficiently?
Thanks to Full-inverter technology, after numerous attempts and unceasing improvement from Fairland wholesale swimming pool heat pump company, the new TurboSilence Technology was finally developed. Inver-X series, the newly launched pool heat pump family, is exactly powered by such a groundbreaking technology. It became the trending topic in the entire pool industry, ever since its world debut at Piscina & Wellness Barcelona 2019.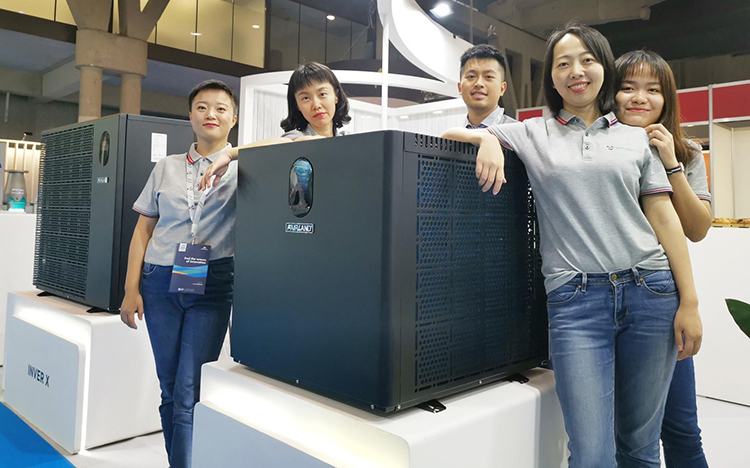 Fairland patented Inver-X series powered by TurboSilence Technology at Piscina & Wellness Barcelona 2019
Discover Fairland TurboSilence Technology
The new TurboSilence Technology is optimized on the basis of Full-inverter Technology. It can generate extra 20% heating capacity to boost the heating speed for your pool. TurboSilence Technology adopts powerful 180°FOC (Field Oriented Control) inverter driver which more precisely manipulate the compressor frequency, fan speed and booster function. It leads to more powerful performance but meanwhile extremely silent swimming environment, as the perfect combination of efficiency and ultra-silence.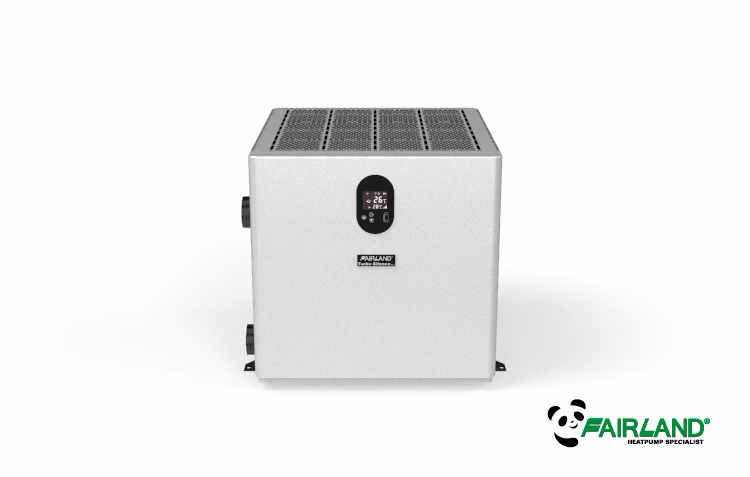 Fairland patented INVER-X VERTICAL powered by TurboSilence Technology
Swim in Extreme Silence
At Booster Mode, the New Design Control System will drive the fan speed to lower RPM, it is 21% lower which enables users to enjoy swimming in a quieter Garden.
Shorten 25% Heating Time
When you need it, TurboSilence Technology will heat up the pool rapidly and the heating time will be shortened by 25% under the Booster Mode.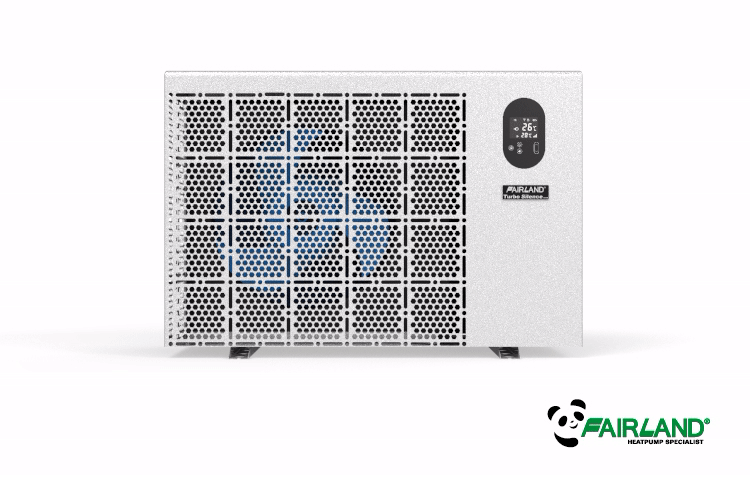 Patented Hexagon Design
The hexagon casing design that learns from nature is super resistant and everlasting. The most efficient 720° shape design enables the exquisite and maximum ventilation, the whole system will be very comfortable with strong and efficient air flow.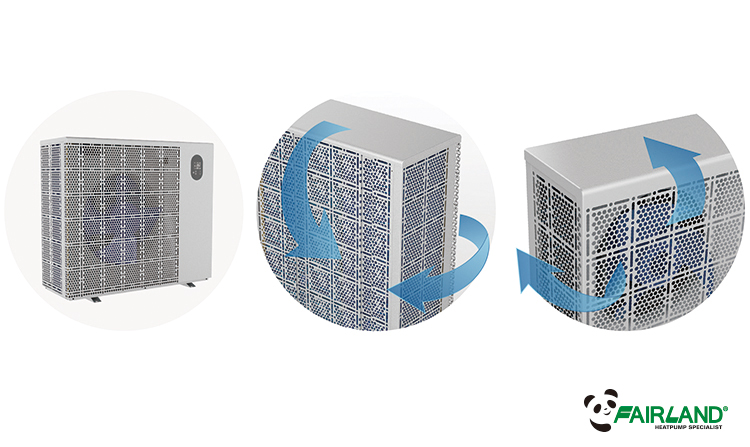 Fairland patented hexagon design of Inver-X series enables the exquisite and maximum ventilation.
Fairland believes the launch of TurboSilence Technology means a brand new era of swimming experience for the end users: rapid heating, lower power consumption, lower overall operating costs and more intelligent actuators.
The new TurboSilence Technology will be unveiled at Piscine Global Europe 2020 in Lyon, France. Welcome to visit Fairland and its innovations at stand 5E68. For more information about TurboSilence Technology and patented Inver-X series, welcome to contact us via email to sales@fairland.com.cn.
More recommended articles for you:
What Kind of Experience is TurboSilence® Inverter Technology?
All You Need to Know about TurboSilence® Inverter Technology for Pool Heat Pump
Who Makes the Best Heat Pump System
How to Choose A Pool Heat Pump Fit for Your Swimming Pool