Dehumidifiers for pools are designed to reduce the humidity level of indoor pools in an easy and safe manner. However, traditional on/off dehumidifiers are quite noisy, which can be a real inconvenience for pool users. As technology innovator in pool industry, Fairland is making all endeavors to provide best solution to every family. We know that the last thing you need in your pool is a noisy dehumidifier. Therefore, quiet running is definitely the key point. What if we apply
Fairland original Full-inverter technology
to dehumidifier? Is that possible to reduce the noise level?
As a result, Fairland R&D team spent a lot of time and effort in upgrading the performance of dehumidifier, focusing on how to reduce noise while maintaining high-efficiency. Thanks to Fairland original Full-inverter technology, it made everything happened. Through continuous testing and optimization, the first generation of Full-inverter
Pool Room Dehumidifier
was finally launched with patent design in 2019, a simple and clean design that will blend in perfectly in any pool. It is also the first Full-inverter dehumidifier in the world!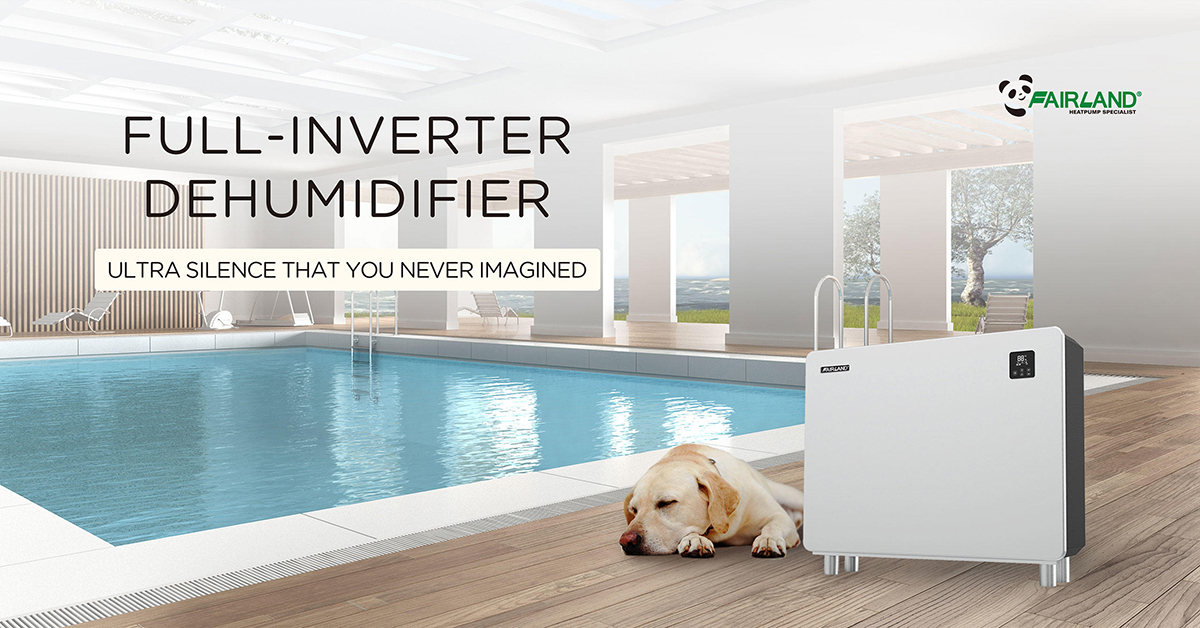 Based on the results of noise test that conducted by the third party (refer to CVC/No.WTS2019-25713/10-01-2020), under ambient temperature 30℃ and relative humidity 70%, while Fairland Full-inverter Dehumidifier is running at full speed, the average sound pressure level is 45.8 dB(A) and 42.0 dB(A) at average speed. If running at low speed, it is even as low as 40.3 dB(A), just as quiet as fridge! Compared to traditional on/off dehumidifier, it is 10 times quieter! Such effective performance is proven to be the best in class. Last year at Piscina & Wellness Barcelona 2019 and Aquanale 2019, many visitors were impressive by the ultra-silence performance of Fairland Full-inverter Dehumidifier. The response from visitors was extremely enthusiastic. With a dehumidifier that features Fairland Full-inverter technology, everyone can enjoy a comfortable and quiet swimming environment all year long.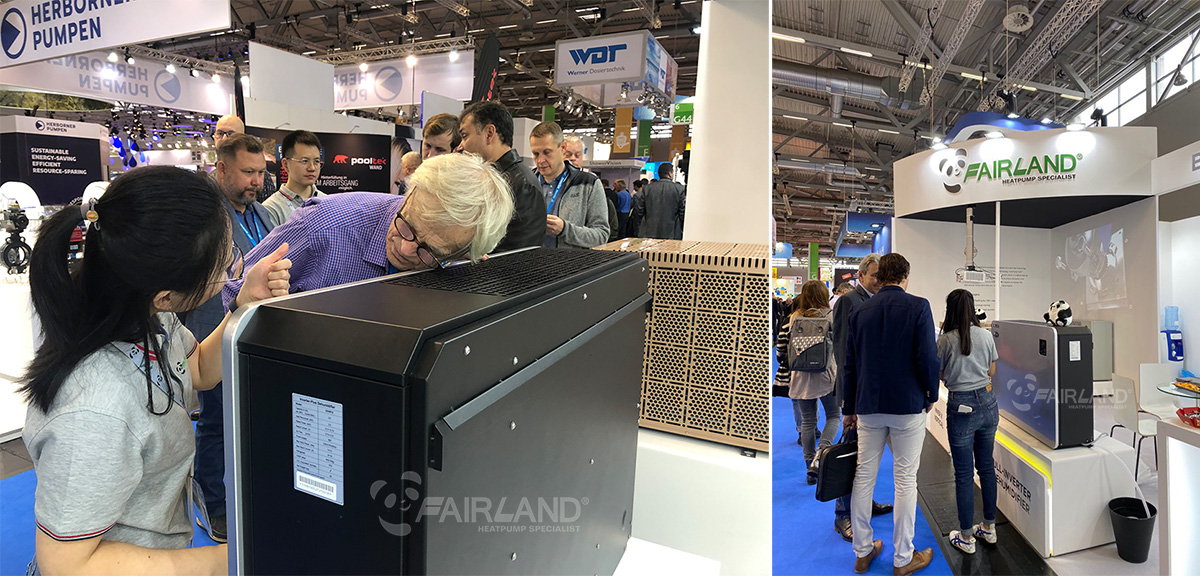 Only by focusing on user experience and daring to break out of its own mold will Fairland maintain momentum and growth. If you would like to see the magic when dehumidifier meets Fairland original Full-inverter technology, please feel free to contact us via email to
sales@fairland.com.cn
. For detailed specification of Fairland Full-inverter Dehumidifier, please visit
https://www.fairland.com.cn/product/inverter-plus-dehumidifier.html
.
More recommended articles for you:
7 Basic Tips for Indoor Pool Dehumidifier
How to Tackle High Humidity in Ice Rinks
Fairland Inverter-plus Dehumidifier, an Ideal Solution for Your Indoor Swimming Pool