In the past few years, you may be amazed by Full-inverter technology in swimming pool heat pump wholesale industry, which Fairland spent 7 years in developing and consummating to reduce electric consumption of pool heat pump to be half, and make the running of pool heat pump to be as quiet as a fridge does. Now, Fairland is going to launch a brand new inverter pool heater lineup to the world: Inver-X series – INVER-X VERTICAL and INVER-X HORIZONTAL, with patent issued by EUIPO.
Booster Mode with TurboSilence Technology, One Button for Rapid Heating
INVER-X VERTICAL and INVER-X HORIZONTAL pool heat pumps designed and developed by swimming pool heat pump manufacturer, as the newest members of Fairland pool heating products, are powered by the new TurboSilence Technology, which is optimized on the basis of Full-inverter Technology. It can generate extra 20% heating capacity to boost the heating speed for your pool, just by clicking one button! This is the Booster mode with TurboSilence technology exclusively for Inver-X series. It can still be running as usual at minus 15 degrees Celsius. With Inver-X series, you would able to enjoy swimming to the greatest through all seasons, even in bad weather.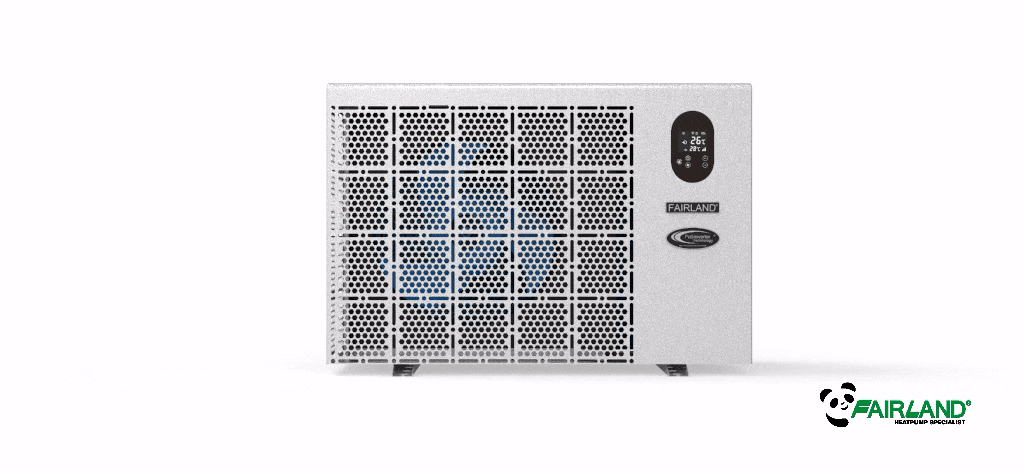 Besides, there are two other modes for option: Smart mode with intelligent heating and Silence mode with quiet and energy saving. Whatever mode you choose, the pool will be heated in an energy efficient way. Saving running cost while being more environmentally friendly to our planet.
Unique Air Flow Design for Better Heat Exchanging
You might never imagine there can be a multi-airflow design in pool heat pump. And Fairland just made it happened. Inver-X series pool heater successfully maximizes air flow area for better heat exchanging. Especially INVER-X VERTICAL, its vertical design makes it only half of the installation size of a horizontal HP is required. It is easy to install and saves place.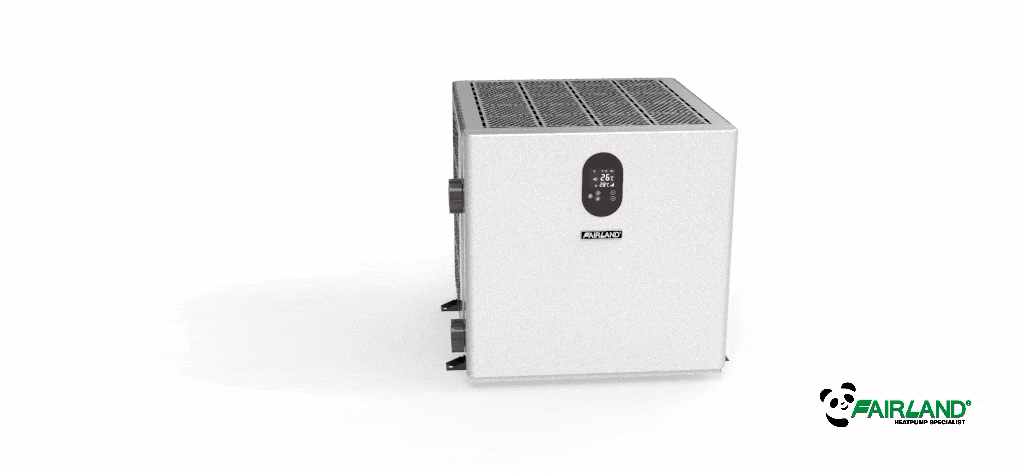 Ultimate Customer Experiences, Always Beyond the Expectation
Ever since the foundation, Fairland has dedicated to contribute its e¬fforts by bulk pool heater supply to bring totally new experience to every family who hopes to enjoy more water entertainment. Customers' expectation drives Fairland working harder. And persistence of technical innovation is the only way to satisfy customers consistently. In the coming time, Fairland will still insist the aim of "Ultimate customer experiences", listen and respect customer needs, provide more Intelligent, eco-friendly and reliable inverter air source heat pump products to global market.
Welcome to visit
INVER-X VERTICAL
and
INVER-X HORIZONTAL
for more information. If you are interested in any inverter air source heat pump attributed to INVER-X VERTICAL and INVER-X HORIZONTAL, please feel free to contact us via email:
sales@fairland.com.cn
. Or stay connected with us on
LinkedIn
,
Facebook
and
Twitter
, get all the updates of what's new in Fairland.
More recommended articles for you:
What's the Difference between Inverter Heat Pump and On/Off Heat
How to Choose A Pool Heat Pump Fit for Your Swimming Pool
How Long Do Pool Heat Pumps Last? (3 Tips & 3 FAQs)
Who Makes the Best Heat Pump System