Swimming at any time of the year is made more easily with the availability of a swimming pool heater. Cost-effective by using the smallest amount of energy, pool heaters become the first choice for heating pools. But how much do we know about pool heaters? Inquiry from pool heat pump china Fairland factory.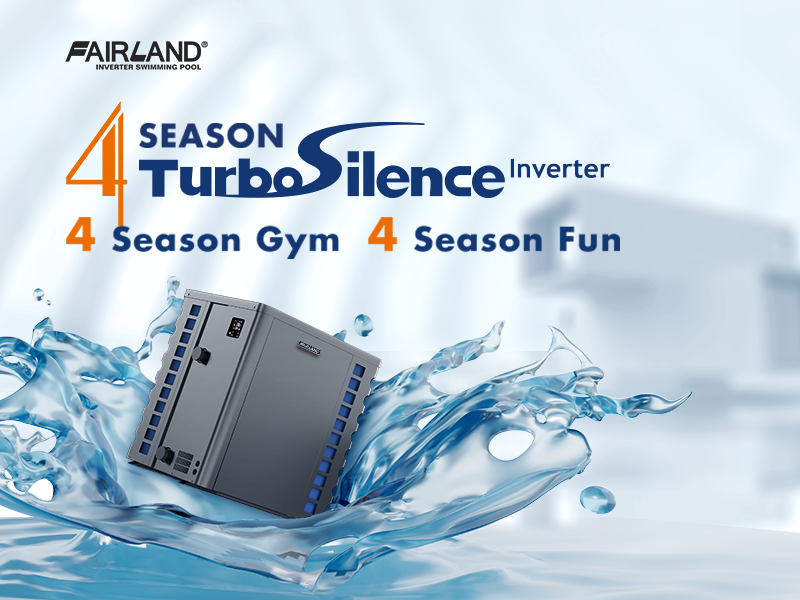 What would affect the efficiency of a pool heater?
Environmental factors can affect how quickly you can actually heat the pool water. Air temperature and other variables such as wind speed and humidity are important factors in the heat loss rate of a swimming pool. Colder air temperature and higher wind speed greatly impact heat loss, which will cause heaters to require more energy to heat the pool.

Do we need to heat the swimming pool in hot weather?
Moderate heating is essential for comfortable swimming. During the cool summer months and for morning and evening swimming, you may need to heat the pool a little, even using a cover. As long as the mean temperature is below 24 degrees Celsius, even in July and August, it is best to rely on pool heaters to warm the pool and extend the swimming season.

What is the most important reason to choose a heated swimming pool?
For the sheer enjoyment of comfortable swimming anytime at your convenience – that is one of the reasons for owning a pool. And having a heated pool means you can get more satisfaction out of your pool investment, especially when it comes to year-round family fun. You can use your pool for recreation, exercise, therapy, or general enjoyment.

In other words, a heated pool means more swimming. How much more is that?
The sun alone will not keep your pool water at a comfortable minimum of 24 degrees Celsius. By using a heater to warm your water, you can significantly increase the daily use of your pool — and extend your swimming season by twice in most areas and even longer in other areas. For example, the swimming season in Detroit can double from two to four months, while in Los Angeles, it can more than triple the swimming season.

So, do we need to keep the pool heater running overnight?
In the past, air-source pool heaters were limited to climate. Slow heating and high costs are two major knotty problems. But advances in swimming pool heating technology have further enhanced people's swimming experience. Now, you don't have to leave the pool heater running overnight to get the best heating. Fairland high-end pool heat pump inverter achieved incredible heating and energy saving performance with TurboSilence® inverter technology. The TurboSilence® Inverter Heat Pumps can save up to 70% in energy consumption by continuously operating at reduced capacity to maintain set temperatures. With better energy-saving capability, lower running cost and higher heating efficiency, Fairland TurboSilence® Inverter Heat Pumps extend the swimming seasons and make swimming fun all year round.

While summer may seem short, thanks to pool heaters, you can extend your swimming season by weeks or even months. Intelligent technology by Fairland delivers a better 4-season swimming experience for end-users. Welcome to contact us via email at sales@fairland.com.cn for more details about the solutions to 4 Season Swimming.
More recommended articles for you:
All You Need to Know about Ice Swimming
All You Need to Know about TurboSilence® Inverter Technology for Pool Heat Pump
What's the Difference between Inverter Heat Pump and On/Off Heat
How to Choose A Pool Heat Pump Fit for Your Swimming Pool
Who Makes the Best Heat Pump System