Swimming is one of the best forms of aerobic exercise in all seasons, even in cold winters. Today, more and more swimmers are embracing the idea of doing laps in ice-cold water as an actual sport. Therefore, cold-water swimming, also well known as ice swimming, is increasingly popular.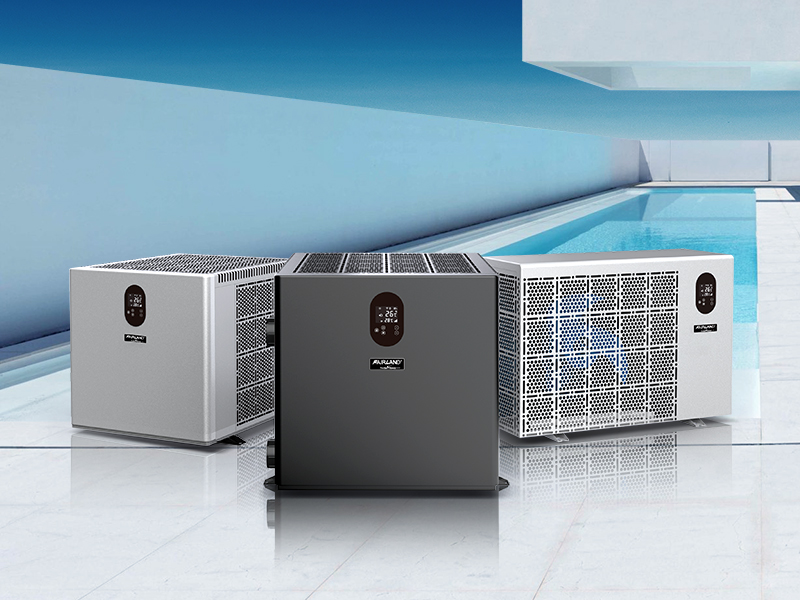 Ice Swimming Sweeps around the World for Thousands of Years till Nowadays
Ice swimming is swimming in water temperature of 5 degrees Celsius / 41 degrees Fahrenheit unassisted, with a silicon cap, pair of goggles, and standard swimming costume, according to The International Ice Swimming Association (IISA). The sport can be played in a swimming pool or open water, as long as the water temperature is 5 degrees Celsius / 41 degrees Fahrenheit or less.


Historically, ice swimming has been popular all over the world for thousands of years. It has a long tradition in northern countries, often part of many religious and cultural festivities in Northern and Eastern Europe - particularly in Finland, Russia, and the Baltic States. Now it has grown into an all-year-round sport, with many swimmers regularly competing in local and international events. In February 2022, the IISA 4 World Championships, one of the grand events in ice swimming, will be held in Glogow, Poland.
Is Ice Swimming Good for Everyone?
In addition to local or national traditions, some people believe the shock of dousing the body in cold water is good for health. Several studies have shown that ice swimming does have health benefits. It has a significant improvement in overall well-being, including strengthening the immune system, improving blood circulation, enhancing mood and reducing stress, helping people sleep better, and getting the body to burn more calories throughout the day.

However, it is not easy to be in water that cold for very long. Ice swimming can be a risky activity for novices - because people entering icy water could suffer a heart attack and experience hypothermia. The cold shock response is the body's natural reaction to sudden immersion in cold water and is common among ice swimmers.

Thus, ice swimming is not a sport suitable for everyone. If you have heart problems or pre-existing medical conditions, you should seek advice from a doctor before your first cold water dip.
What is the Ideal Temperature for Winter Swimming?
Nevertheless, winter swimming and ice swimming are often used interchangeably. In countries with very low temperatures but do not freeze in the winter, winter swimming is often considered the same as ice swimming. It allows people to participate in winter swimming without entering cold water.

The United States Water Fitness Association suggests that it is better to set specific temperatures for pool water. If you are swimming for fitness, a cooler temperature of 25 to 28 degrees Celsius / 78 to 84 degrees Fahrenheit is recommended. Therefore, it may be a good idea to have a heated swimming pool at home for daily swimming exercise in winter. All you need is a swimming pool with a constant temperature maintained at 25 to 28 degrees Celsius / 78 to 84 degrees Fahrenheit, a suitable temperature for the human body.
Fairland INVERX Will be the Perfect Option for You to Enjoy Winter Swimming with
Inverter pool heat pumps can meet the needs of swimmers for constant water temperature. Fairland has a wide product range of residential inverter pool heaters, which provide the most suitable water temperature for winter swimming needs. The INVERX series powered by TurboSilence® Inverter technology stands out with fast heating and silent running. Featuring both A-rank SCOP (Seasonal COP >7) and COP performance (highest 16.5 with TÜV Rheinland certified), Fairland INVERX inverter pool heat pumps have occupied the high ground of the transition to low-carbon energy-saving across the industry. In particular, INVERX Jumbo, which was newly launched this October at Piscine Connect 2021, can be stable running in frigid temperatures as low as minus 25 degrees Celsius / minus 13 degrees Fahrenheit, while the outlet water can be as warm as 45 degrees Celsius / 113 degrees Fahrenheit.

The inverter pool heater is all it takes to heat your pool safely, silently and effectively. With Fairland residential inverter pool heat pump in your courtyard pool, you can easily exert yourself by swimming several laps or a marathon. Let Fairland INVERX inverter pool heat pump fill your winter swimming with spring warmth - you can swim wide just at your wish.

Welcome to get more information about Fairland residential inverter pool heat pumps.
Do not hesitate to contact us at
sales@fairland.com.cn
.
More recommended articles for you:
5 Facts about Pool Heaters That You Need to Know
All You Need to Know about TurboSilence® Inverter Technology for Pool Heat Pump
What's the Difference between Inverter Heat Pump and On/Off Heat
How to Choose A Pool Heat Pump Fit for Your Swimming Pool
Who Makes the Best Heat Pump System